Every now and then, an artist emerges who reminds us that hip hop isn't dead"an artist who revives the lyricism, storytelling, and passion that once made the art of rap so powerful; an artist who epitomizes the hunger, the drive, and the inspiration it takes to write songs that turn to classics and make hits that speak to generations.
Tito Lopez is that artist. And he knows it.
The 24-year-old Gulfport, Miss. native has been a quiet storm of talent for years, making his debut with Impatiently Waiting in 2008. He's been gaining momentum after the release of his 15th mix tape, The Lost Files of Tito Lopez: Reloaded, heated up the streets with a stellar single and video, Mama Proud. He's been heating up even more since a slew of successful appearances, one pretty heavy co-signer, and his latest mix tape, Hunger Games dropped Thursday.
Kids that fight to the death, is a fucked up premise behind the movie, but that's what hip-hop does, he says.  I want to bring back that competitive spirit in hip-hop.  There's no distinct sound like back in the day. That's really my mind state.

You may have heard one of his mixtapes, or perhaps you've stumbled upon his uber-popular YouTube channel, but chances are, if you don't know Mac Miller already, you soon will.
Malcolm McCormick"better known as Mac Miller and before that, EZ Mac"is the nineteen-year-old leader of Pittsburgh's fastest-growing, grass-smoking, grass-roots rap uprising since, well, Wiz Khalifa. He followed the footsteps of his hometown hero to launch an independent career that rivals that of rappers' twice age with ten times his budget.  Miller joined Khalifa on Rukkus Records in 2010, and has since enjoyed a quick rise to the top of the charts"first with his mixtape K.I.D.S., inspired by the 1995 movie of the same name then with another mix tape released in March, Best Day Ever, which included the current buzz-worthy single Donald Trump and featured production from Just Blaze, 9th Wonder and Chuck Inglish.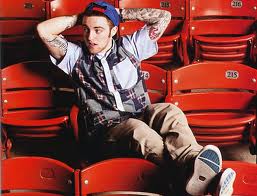 His debut album, Blue Slide Park sold 144,000 units in its first week, staking a claim at the No. 1 spot on the Billboard 200. It marked the first time an independent artistdebuted at No. 1 since Tha Dogg Pound did it in 1995. While some were quick to cast him off as another pot-smking white kid who makes silly songs, something tells me he's smarter than the average stoner.
Quickly courted by major labels, Miller chose to stick to the independent route. "I never really got far enough to see an offer for real," Mac said in November. "I got no hatred towards major labels or anything. I never got a chance to hear what they had to say. We just really wanted to stick with our home team and keep it in the family."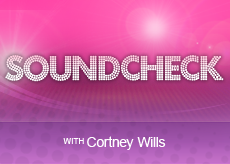 Fans rarely realize that while some new artists seem to shoot to the top overnight, most of them have been at it for years. Hip hop's current it boy, Wiz Khalifa is no exception. Last week, he released Rolling Papers, giving Britney a run for her money by landing in second place with a respectable 197,000 sold in its first week.  While Rolling Papers is Khalifa's first major-label debut, it's far from his first time around the block. At 23, the Pittsburgh native"born Cameron Jibril Thomaz"has nine mixtapes and two albums under his belt, and a grass-roots fan base that's been loyal from the start, helping to launch this homegrown hero into mainstream super-stardom.
After his first mixtape, Prince of the City: Welcome to Pistolvania hit the streets in 2005, he released his debut album, Show and Prove in 2006, making Rolling Stone's coveted "Artist To Watch" list. He signed with Warner Bros. the following year and released two more mixtapes Grow Season and Prince Of The City 2 under Rostrum Records. The label released his single, Oh Yeah, which made the Hot Rap charts, but failed to get his slated debut release, First Flight off the ground.  After the release of two more mixtapes, Star Power and Flight School, he left the label in 2009 and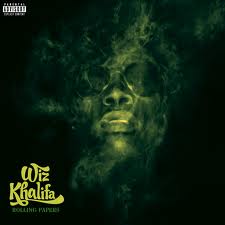 released his second album, Deal or No Deal the same year. That summer, he teamed up with Curren$y for their mixtape, How Fly and followed up with another solo mixtape, Burn After Rolling.
By this time, the underground hip hop circuit predicted Wiz would go big, and mainstream critics were starting to catch on as well.  He made XXL's annual Freshman Class cover alongside J. Cole, and was named Rookie Of The Year by The Source. Wiz wowed the crowd when he performed at SXSW and headlined a 50-city tour with Shady records newbie, Yelawolf. He offered up his ninth mixtape, Kush and Orange Juice for free download and sent labels clamoring to sign him.  He ultimately chose to ink a deal with Atlantic Records, who released his Steelers anthem, Black and Yellow at Number 1 on the Hot 100 chart, eventually going triple platinum.
Khalifa has proved his authenticity time and again, staying true to his grass-loving, grass roots style.  His arrest last year (for possessing over two ounces of marijuana on his tour bus) proved the image is more than smoke and mirrors.  His swagger was even enough to spark the attention of rumored fiancée, Amber Rose. Kanye's ex admitted she never knew of Wiz's music until she met him, but now calls him a "genius".  Rose has become a hip-hop icon of sorts in her own right, carving a career out of, well"nothing.  At the very least, she's a bona fide contender for hottest hip hop girlfriend, so in that regard"Wiz is winning on all counts.
Finally, the Taylor Gang, (his loyal fan base) and the rest of the world have their hands on Rolling Papers, and it seems the goods couldn't come soon enough.  The album's lead single, I'll Roll Up is in heavy rotation and his follow up, No Sleep is right on its heels.  Khalifa is currently featured on The Weed Iz Mine alongside fellow ganja lover and constant collaborator, Snoop Dogg. The song is already a smash among the stoner circle with the video in heavy rotation, and appears on Snoop's latest LP, The Doggumentary. The two plan to bridge the generation gap between old school and new school hip hop, offering themselves up as the Cheech & Chong of our generation in their upcoming film, High School. The movie starts shooting next month and will be accompanied by a full-length soundtrack.  Until then, Wiz will be riding high¦