Just over a year after Eminem released his seventh studio album, Interscope Records revealed his incredible achievement. Recovery is the first album ever to sell one million digital copies. This is just the cherry on top of a good year for the thirty-eight year old artist, who received ten GRAMMY nominations and took home the award for Best Rap Album. It has been about fifteen years since Eminem's first album was released, and in a world of constantly shifting trends, he has managed to come back and dominate mainstream music once again. A comeback in his own life, fighting an admitted drug addiction, is mirrored by this resurgence in his career which was bolstered by this latest album.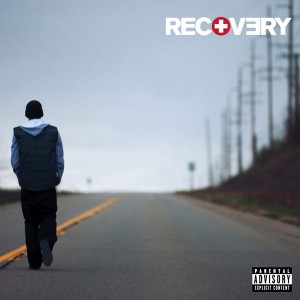 Success can be measured in album sales. Considering the fact that a record was broken, there is no doubt that Recovery was insanely successful. But how did it get to this point? It seems as if Eminem battled his way back to good health and the mainstream radar with a combination of of talent and connections. The album was critically acclaimed but that never assures the selling of an album. Eminem teamed up with some of the biggest names in music in the past year, ending up in the center of mainstream music. He collaborated on "Love The Way You Lie" with Rihanna and also worked with B.o.B., Nicki Minaj, Dr. Dre, Pink and Lil Wayne.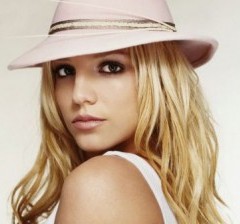 There doesn't seem to be one concrete formula for a comeback. Let's take, for example, Britney Spears. She seems to always be making a comeback but most of the time the public is more interested in her crazy life than the quality of her music. This time her most recent album, Femme Fetale, worked because it is full of Top 40 radio-worthy music. Then there's The Backstreet Boys who faded out of the mainstream spotlight as the boy band phenomenon ended but are now back. The group teamed up with New Kids On The Block to form NKOTBSB. Combining two devoted fan bases, they are currently on a worldwide summer tour.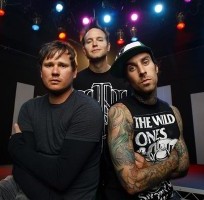 Blink-182 haven't released new music since their self-titled album in 2003, but they're making a comeback as well. After their long hiatus, the band went on a successful reunion tour and released their new song "Up All Night" this past Friday. Lastly, we have Enrique Iglesias whose massive successsful in the early 2000's, thanks to the  album Escape, failed to launch the  2007 album Insomniac which only reached Number 17 on the Billboard Top 200. But this past year he's found success with a different sound and huge singles like "I Like It" and "Tonight (I'm Lovin' You)".
Comebacks appear in many different forms across various genres. The question seems to be, what is more important: coming out with incredible quality music or creatively marketing a new kind of comeback?