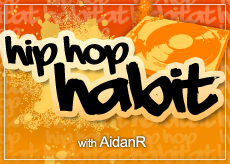 Musical genre labels are a funny thing. Terms like underground hip hop and indie rock exist to attract fans who define their tastes outside the mainstream noise, but what happens when the acts belonging to these categories net themselves an enormous following? The classic case is that of Kurt Cobain and his unwanted yet astronomical success with Nirvana, but I'm going to use this platform to illuminate another northwestern subterranean dweller: Micah B. Their sounds are different but the mentality is similar. Seems there's just something about spooky Washington state that breeds artists flying delightedly below the commercial radar, several of whom wind up wildly successful. With 30,000 Twitter followers, 2,300 fans on Facebook and 45,000 plays of the first track to leak from his upcoming release on YouTube, Micah B could be the next to break.
Of course there is a flaw, Micah is a tease. I say this not because he promises to deliver and then disappoints, in fact quite the opposite is true. Instead, it's because his songs dump you right after you've been hooked. However, aside from the fact that his longest piece is just short of two minutes, this recent high school grad fills that handicapping space with enough poetic punch to make us forgive him. At least for now.
The aforementioned single to leak from his Zom-B Mixtape (available now), When I'm High, is one of those songs. Jerking tears precipitous as Seattle's infamous rain, this overcast song's content is contrary to what its ironic title might have you thinking at first glance. It chronicles the familiar saga of a love lost with Micah relating the gap between his ecstatic highs and grim lows using rhymes like I don't really trip cause the walls closed in/ I'm settin' shop down like the spot's closin'/ stonin' I'm lookin' like the chosen/ my Jesus piece gleams off the sun and stays frozen that hit home for anyone who's ever experienced the creeping onset of deep-seated depression.
A perkier yet equally witty Micah is put on display in Say Something Freeverse, a playful beat that lays framework for his entertaining ego to shine. From channeling rock legend Warren Zevon in rap form through lines like Sleep when I'm dead no slumber for a hustler to cringe-worthy but guiltily gratifying statements of self affirmation like I'm hot dog, plenty mustard, Micah proves here he's capable of making you smile if nothing else.
The play counts and fan interaction on his various web pages speak not only for the success of his budding career, but also for the fact that growing a movement organically with no support from a label is more possible now than ever if you have the right formula. Check him out around the web, and be sure to grab a copy of the recently released Zom-B Mixtape!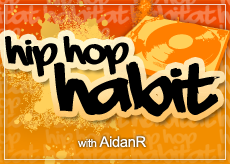 The first thing one sees when landing on Klasik's profile is the colors. Orange Top 10 badges, green Best Of placements, and even a few pink Number 1 prizes reside in the crowded achievements box, and for good reason. This beleaguered rapper has navigated a treacherous road in his short life, and his art is all the better for it. Yes, we all know bad times make good music, but Klasik's mastered one concept similar subjects rarely grasp: smart content covering material outside his autobiography. Not to say rhyming about rocky pasts is easy or should be overlooked, but taking the observations and lessons learned from such an experience and churning them into moral foundations that double as your songs' content? He's one step ahead of the game. Maybe more.
A native North easterner, Klasik (born Anthony Johnson) migrated south to Texas for college and never looked back. While studying in the Lone Star State, he discovered passion in the form of hip hop and embarked on a series of musical projects. Learning the business on your own is tough, and Johnson's story is no different. After a falling out with his buzzworthy group Black Circle and independent label Koast 2 Koast, Klasik dipped out to chase greatness on his own.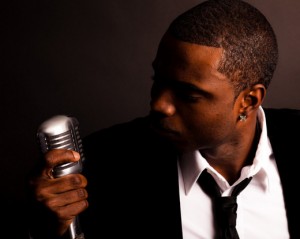 His cherished artistic freedom is evident on hit track The Rebirth. Here, Klasik turns the absence of other contributors into an opportunity to tell his story, and no surprise, it's grim. It begins by recounting the original birth of Johnson into a broken home, but right when he's got listeners starting to sympathize with him, he turns the tone around and gives himself a second shot. You see Klasik's realized that attainment in life is largely mental. He knows that accomplishing goals is as simple as just reaching out and doing it, all the while acknowledging that whatever's meant to be is just that and nothing more: And if it's meant to be it's meant to be/ and if it ain't then it's history it probably wasn't meant for me/ I'll put it in my memory and spit it through machinery/ then sell it through this industry so y'all can get a piece of me. This philosophy gives his message direction, but the destination has yet to be reached. Musically the track is just along for the ride. Driven by a withering piano, it remains peripheral throughout as if listening intently just like the rest of us.
Klasik's second lease on life is most audible in the brain engaging Think. This piece sees Johnson with his grip on stability stronger than ever, speaking on the common topic of racial injustice but with an egalitarian perspective heard in lines like Wanna hide something then put it in a book/ ˜cause we never read they know that you'll never look/ knowledge is the key to a life that's free/ so break them chains off people and be free and We ask questions like ˜why do they hate blacks?'/ When we need to ask questions like ˜why do we hate math?' Klasik allows listeners to reflect on what they've just heard by letting the entire second half of the song fade out through an instrumental interlude.
Klasik makes a point of stating in his biography that he chooses value over success as a personal mantra. The same couldn't be truer for his music. Life affirming, optimistic, positive"there's no doubt his music is capable of bigger things than it's accomplished thus far. Help nudge him along by listening to his songs in the player below and passing along encouragement in the comments!