No Doubt's new album is finally upon us. Though the group has been hinting at a release of their new record since 2010, there was never any solid information from the band, and we waited in teaser limbo. But no longer. On Monday, the band posted a special update to their website, outlining details of the upcoming release.
"While adding the finishing touches to our new album we realized it was time to name it¦so we did, and the name is¦(drum roll please)¦'Push and Shove' !!!"
So there you have it, Push and Shove, with a release date set for September 25. The band had been teasing fans over the past few weeks prior to the title reveal. Little tidbits of information here and there. An album release date here, hints of an upcoming single there.
News of the album's title and release date was accompanied by the announcement of the first single, "Settle Down," as well as an upcoming music video for the track to be directed by longtime collaborator Sophie Muller. Muller has directed a number of videos for the band and for frontwoman Gwen Stefani's solo career, helming the visuals for "Don't Speak," "Sunday Morning," "Underneath It All," and "Cool," among others.
Check out No Doubt's first in-studio webisode for a preview of Push and Shove.

Let's face it, sometimes the past should stay dead. But when an awesome musical artist fades from popularity, their fans later wonder, Where are they now?  You may not know it, but many artists you loved in the past are still hard at work writing new albums or preparing to tour once more.  Fortunately, you now have Second Coming to reintroduce you to some of your favorite acts of the last few decades and give you the scoop on what you can expect from them in the future!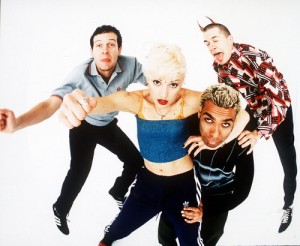 THEN: Before the Spice Girls and the bubblegum pop princesses of the late 90s, Gwen Stefani was serving up her own brand of girl power. As lead vocalist of the ska band No Doubt, she brought her fearless fashion sense and formidable vocal ability to the world of pop. The band's traditional ska sound on their debut album failed to deliver commercially, but the more polished sound of their 1995 record Tragic Kingdom was applauded by critics and fans alike. The GRAMMY-nominated record spawned monster singles like "Just A Girl," "Don't Speak" and "Spiderwebs," placing No Doubt in the sweet spot of achieving mainstream success, while still staying true to their roots. The band followed up Kingdom with another GRAMMY-nominated record, Return of Saturn, which piggybacked off its predecessor in terms of sound. Just one year later, No Doubt released Rock Steady, which showed a sharp turn of musical direction with its dancehall and reggaeton-infused tunes. The album was a mega pop success, churning out the ubiquitous "Hey Baby," "Hella Good" and "Underneath It All."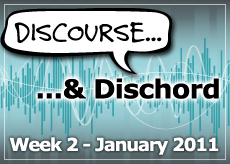 The Good
Kanye's Monster gets the Muppets treatment
Watching the Muppets rap Kanye West's Monster is both hilarious and distressing. Count Von Count opening with Bitch I'm a monster / No good bloodsucker is entirely apropos, but then when Beaker delivers the line about the you-know-what in a sarcophagus you can almost feel your entire childhood imploding. Watch at your own risk.
Josh Groban sings Kanye's tweets
It's a very Kanye Friday everyone. Before you cry Enough! be sure to watch this one last clip. GRAMMY-winning singer Josh Groban put all of Mr. West's tweets to music for a bit on the Jimmy Kimmel Show. If you thought they sounded ridiculous in cyberspace, just wait. Our favorite aria has to be I make awesome decisions in bike stores. Find out what yours is by watching the clip below.
Love is in the air ¦ so is anti-love
The celebrity musician zeitgeist got a workout this week with multiple hook-ups and break-ups. In one corner we have Kelly Pickler and Carlos Santana getting hitched (not to each other) and Selena Gomez getting with the Biebs. In the other corner, John Mellencamp announced his divorce from Elaine Irwin and Taylor Swift and Jake Gyllenhaal split. Love wins by a hair (a Bieber hair, the most powerful kind).
The Bad
Chuck Berry collapses onstage during Chicago concert
Chuck Berry collapsed onstage in Chicago on New Year's Day as his guitar was being tuned before the show started. After being rushed off stage, the 84-year-old legend returned 15 minutes later and tried to pick up his guitar to play. A man approached Berry and escorted him back offstage. Finally Berry returned to apologize to fans for being too weak to perform. They're afraid I'll do my scoot, he explained. Berry's rep later reported that the singer was suffering from exhaustion.
The Ugly
Will Oldham attacks Bill and Melinda Gates Charity Foundation
Bonnie Prince Billy wasn't so bonny in an interview with Fogged Clarity this week. The man behind the alternative folk act, Will Oldham, had a lot to say about the ulterior motives behind Mr. and Mrs. Gates charity efforts. His take on Bill Gates thought process went thusly: I want to eradicate cholera, so I can get another motherfucker to buy my computer. We're not sure that third-world kids will be rushing to the nearest Best Buy to buy a Dell, but what do we know?
Courtney Love's tweets lead to defamation lawsuit
After Courtney Love was asked to pay up for custom clothing made for her by designer Dawn Simorangkir, the singer reacted with her characteristic grace, calling the designer a drug-pushing prostitute on her Twitter page. Now Love is being sued for defamation of character. The trial is set for February. Hope one of those bespoke garments is proper courtroom attire.
Miscellany