The Good
Dead rapper steals the show at Coachella
As you may have heard, a Tupac Shakur hologram stunned audiences at Coachella when it joined Dr. Dre, Snoop Dogg and Eminem onstage. The hologram performed two Tupac hits"Hail Mary and Amerikaz Most Wanted"the latter joined by Snoop Dogg. Conceived by Dre and created by James Cameron's production company Digital Domain, the hologram was projected onto a reflective floor and bounced back onto a mylar screen on the stage. Even more amazing? None of the footage was archival, meaning Digital Domain created its movements from scratch. Rumor has it 2D Tupac may hit the road on Dr. Dre's tour. Say a Hail Mary it's true.
Get your Gotye right here, folks!
Gotye is a name you should know by now. The Australian's ubiquitous song, Somebody That I Used to Know has hit the top of Billboard's Hot 100 chart. And maybe you saw him perform on SNL on Saturday, and get mocked by Adam Sandler and Taran Killim? No? Well then watch the clips below and get to know the guy that somebody used to know.
Legendary television and radio host Dick Clark passed away this week after suffering a massive heart attack. Clark rose to fame as host of the TV show American Bandstand, which ran for thirty-seven years. He also hosted the annual Dick Clark's New Year's Rockin' Eve, sharing duties with Ryan Seacrest in later years. Clark was eighty-two at the time of his death. R.I.P.
Natalie Portman and Johnny Depp flub signs in Paul McCartney video
Paul McCartney's concept for the video to My Valentine was compelling: get two visually appealing actors, Natalie Portman and Johnny Depp, to sign song lyrics. Little did he know that both Portman and Depp would mistake the sign for appeal for the sign for tampon, confusing deaf viewers. Maybe the song should be renamed My Bloody Valentine? Sorry, that was gross.
The Ugly
Jay-Z introduces nephew to LeBron James
It started out sweet: Jay-Z introducing his nephew (the son of Beyoncé's sister, Solange) to Miami Heat forward LeBron James after a game against the Nets. But then, in a bizarre twist of events, James began to peeling off various articles of clothing for the little boy, including his sweatbands, his mouth guard"and as this video implies"his sweaty socks. Discuss.
Katy Perry, Justin Bieber and Selena Gomez face off on lip dubs
A battle royal is underfoot. In one corner, pop star Katy Perry, and in the other, a trifecta of talent made up of Ashley Tisdale, Justin Bieber and Selena Gomez. Both have released lip dubs of Carly Rae Jepsen's Call Me Maybe and it's up to you to decide who does it better. The battle begins ¦ now.
Miscellany

The Good
Justin Bieber helps Billy Crystal open the Oscars
Billy Crystal did alright as host of Sunday's Oscars, thanks in no small part to a strategic cameo by Justin Bieber. Watch the Biebs lend his 18-24 demographic charm to this Midnight in Paris spoof. Total lolz, guys.
It's nice to see somebody put their money where their clout is. Like Lady Gaga, who, along with her mother, Cynthia Germanotta, launched the Born This Way Foundation this week during a ceremony at Harvard. The organization aims to help put a stop to bullying through youth empowerment. Gaga also announced that the Born Brave bus will follow her tour bus around the country, giving people from all walks of life a space to come talk about their experiences"and tailgate before the show, ˜natch. Read more about it here.
The Bad
Davy Jones of The Monkees dies
The world lost a pop icon this week when Davy Jones passed away suddenly from a heart attack. He was sixty-six. As singer for TV pop group The Monkees in the late ˜60s, Jones rose to fame for both his boyish good looks and ability to rock out on a tambourine like no other. He will be missed. R.I.P.
Erykah Badu's new body art irked so many people that the singer was asked to cancel her tour dates in Malaysia by the government. Apparently some Muslims don't appreciate the word Allah appearing in ink on the bare shoulders of a woman, especially one's been known to strip all her clothes off and parade about town naked. Go figure.
The Ugly
Gorillaz get gross for Do Ya Thing video
If the Gorillaz ever invite you over for breakfast, don't accept. The new video for Do Ya Thing shows CGI band members eating toast with bloody ears among other unsavory things. Vocals by LCD Soundsystem's James Murphy and Andre 3000 make the music palatable, at least. Watch the video below.
Kid Cudi gets morbid tattoo, lands No. 1 spot on iTunes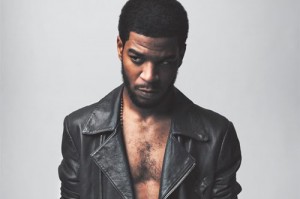 The fact that Kid Cudi's weak ass label only mailed out 55,000 physical copies of his new album, WZRD, may have been a blessing in disguise, forcing folks to go online to get their copy. WZRD ended up nabbing the No. 1 spot on iTunes, but that didn't improve Cudi's mood. Not one bit. And we say that because he's now sporting this tattoo. Dude, lighten up.
Miscellany