When I first heard the news about Amy Winehouse's passing (on Twitter, naturally), the comment that stood out most was one by Winehouse herself in an interview that the singer had done a few years ago with my former Entertainment Weekly colleague Chris Willman. In it, Winehouse jokingly made a prediction that, in hindsight, isn't very funny at all.
In 10 years, she said, "I'll be dead in a ditch, on fire." Sadly, for her many fans who had rode shotgun as she drove down the path of self-destruction, the "dead" part of her premonition was no joking matter. It was a distinct possibility, if not a certain probability, and one that came to pass on July 23, when Winehouse, who had infamously battled drug and alcohol addiction and had been in and out of rehab in recent years, was found dead in her London home.
The first thing I thought, after spending a moment to grieve for her family and loved ones, was that the world would be cheated out of so much great music. With Back to Black, her 2006 breakthrough album, Winehouse did so much more than show great promise. Hers already was a talent in full bloom. Back to Black was destined to go down as one of the all-time masterpieces. I was living in Buenos Aires at the time of its release, and I knew people who didn't speak a word of English who could recite every line from every song.
It's better to burn out than fade away. Live fast, die young. Leave a beautiful corpse. We've also all heard the one about how dying (especially before one's time) is the best career move. I don't know how beautiful Winehouse's corpse will be, but she is guaranteed a spot in the pantheon of musical greats who left the party too soon.
Chillingly, she'll be right beside the musical icons that she seemed to want to emulate most: Janis Joplin, a blue-eyed soulful precursor to whom she was often compared; Jimi Hendrix; Jim Morrison; and Kurt Cobain, all of whom died when they were the same age as Winehouse. If ever there were an unlucky number, it would have to be 27.
Unlike the legends who preceded Winehouse to an early grave and left behind so much incredible, indelible music, Winehouse bequeathed us with relatively few musical gifts. There are her two albums, 2003's Frank and Back to Black, as well as a handful of one-off guest appearances on other people's songs (Mark Ronson, Quincy Jones, and Tony Bennett, whose Duets II album in September will feature Winehouse). Sadly, her final impression will be a June concert in Belgrade, Serbia in which the apparently bombed singer stumbled and slurred her way through a few songs before being booed off the stage.
She had reportedly been working on new music for years, and at one point, was said to be on the verge of working with Roots drummer ?uestlove and producer/performer Raphael Saadiq on a project that had been delayed because of Winehouse's trouble securing a U.S. travel visa due to her 2007 drug arrest for marijuana possession in Norway. So from here to eternity, all we'll have to remember Winehouse by will be masterpieces of melancholy like "Love Is a Losing Game" and "Tears Dry on Their Own." We'll sing along, we'll cry, we'll look for clues to what was going on inside her troubled mind, to figure out why she was such a lost soul.
For you I was a flame

Love is a losing game

Five story fire as you came

Love is a losing game
From this day forth, Winehouse's world-weary look of love will make Adele's 21 sound like feel-good music. Speaking of Adele, Winehouse should have been where the "Rolling in the Deep" singer is now, reaping continued financial and critical benefits after a first rush of success. Now who's going to fill her f**k me pumps (to quote the title of one of her early songs)?
Surprisingly, for all of her Grammys, accolades and albums sold, Winehouse only had one single resembling a hit in the U.S., "Rehab," which went to No. 10 on Billboard's Hot 100. I'll never again be able to listen to the song in quite the same way, as a statement of bad-ass defiance. Now it will just sound like the words of a sad, desperate woman in denial and on the brink of collapse. If only she'd taken their advice.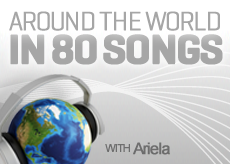 Let's take a trip to the land of fresh fish and long summer days. I am talking about Norway, a country where music is high up on everyone's agenda.
In this post, we won't discuss Nordic folkloric music, but rather explore a cool and innovative project by composer and multimedia artist Helge Krabye. We are talking about Homeless Balloon, an act that features chillout music inspired by electronica, world fusion and a touch of jazz and rock from the '70s.
Sounds interesting right?
The truth is, Homeless Balloon is a truly unique musical experience that any world music lover needs to know. Krabye is a multitalented artist who has written the original music for more than seventy television documentaries, radio plays, fantasy stories and art projects.
Here on OurStage, Homeless Balloon is slowly but surely taking the stage on the World Channel. Krabye's song China Main Theme from the album Mysterious China is a truly unique chillout piece that blends world fusion with electronica. Play this song and you'll immediately experience that relaxing sensation that only a well-performed melody can do.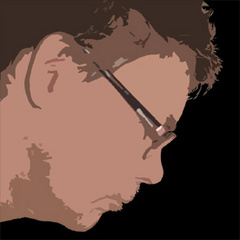 Perhaps the most interesting thing about Homeless Balloon is that it isn't limited to a certain geographical place. For this artist, true inspiration can come from Norway, China or even Russia. Such is the case with Krabye's piece Kamtjatka, inspired in a wild island in the northern part of East Russia.
Another interesting song by Homeless Balloon that reflects its internationalization is African Landscape, a piece that Krabye describes as a collage of impressions and musical images inspired by the nature and people of Africa.
So what are we waiting for? Let's jump on a homeless balloon and get to know the world through the ears of Helge Krabye. Travel has never been easier or more fun. Bon Voyage!