published by
kateb
on
August 13th 2010

The Good
Weezer chooses photo of Hurley as cover art for Hurley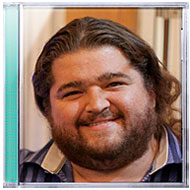 In the ultimate show of fandom, Weezer has selected a photo of a smiling Jorge Garcia, who played the character of Hurley on Lost, as the album art for the band's upcoming album, also titled Hurley. (Confused yet?) Garcia is rightfully stoked about getting the cover. This is really close to the top, for sure. One thing Garcia is less thrilled about is his ponytail in the shot, which looks like it's starting to come loose or something. Look, Hurley, count your blessings. Some people can't even grow ponytails (looking at you, John Locke).
Britney Spears to appear on Glee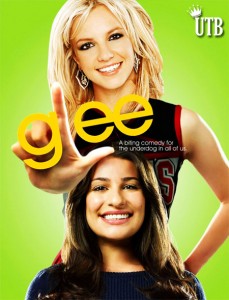 Yup, it's really happening. Ms. Spears is not only getting a whole episode dedicated to her music, she's also getting an acting part. Squeal! Jazz hands! Theater kids!
The Bad
Idol winner Fantasia ODs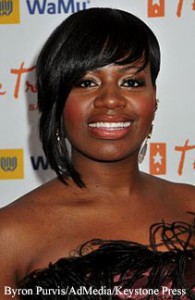 After scandal erupted over her affair with a married man and an alleged sex tape, American Idol winner Fantasia Barrino overdosed on aspirin and sleeping pills and was rushed to the hospital in Charlotte, NC. The singer was released two days later with no life-threatening injuries. Besides the shame, embarrassment and guilt, she's fine now. Which leads us to the question"Has there ever been a happy ending involving a sex tape? (On second thought, don't answer that.)
The Ugly
Bieber gets water-bottled
During a concert in Sacramento, California, an overly excited fan (or that fan's jealy boyfriend) threw a water bottle at Justin Bieber that hit him right in the face. Luckily it was captured on video. Two questions: 1) Why are we just seeing this now and 2) Wouldn't it be cool if someone made the footage into a sweet remix? Oh wait, they did. Check it out below.
Miscellany
Kanye West back to following nobody on Twitter
Erykah Badu goes blonde, gets ˜hawk
Lady Gaga stage dives into crowd at Lollapalooza
Julian Casablancas wants to write theme song for NY Mets
Arcade Fire debuts at Number 1 on Billboard
M.I.A. debuts extremely SFW video for XXXO
Broken Social Scene endorses fan slap video for All to All
Soundgarden release comeback single Black Rain
Alanis Morissette is pregnant