The Good
Beyoncé remembers MJ on 3rd anniversary of death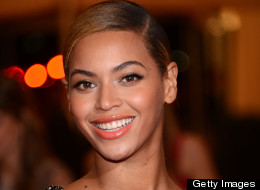 Beyoncé may be a mom who moshes, but she's also a mom who remembers. To honor the 3rd anniversary of Michael Jackson's passing, the singer posted a letter on her website, saying, Michael Jackson changed me, and helped me to become the artist I am. Read the whole thing here.
Lana Del Rey goes back to Camelot in National Anthem
In the video for National Anthem, Lana Del Rey reimagines what Camelot might be like if Jacqueline Kennedy got her nails did in Queens and JFK had more swag. The cinematic video features vintage looking shots of Del Rey and rapper A$AP Rocky sailing, playing on the beach with their children, and grinding on each other during cocktail receptions. Enjoy.
The Bad
Paris Hilton tries to DJ, fails
Paris Hilton debuted her new single, Last Night at a Sí£o Paulo club this week. But instead of playing the track, DJ Butterfingers played Rihanna's We Found Love. Finally a real DJ stepped in to fix things while Hilton fist pumped a glitter mic. Somebody make it stop.
The Ugly
Nas pays tribute to failed marriage on new album cover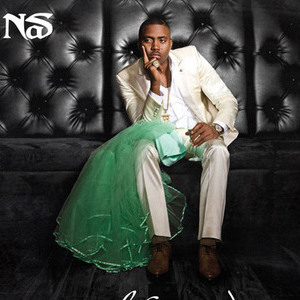 When Kelis and Nas split up back in 2009, all she left in the house was her wedding dress. Now Nas has used the frock as a prop on his album cover. Name of the record? Life is Good. Kelis responded that she thinks the cover is awesome. Now that's how you play nice.
Ke$ha gets her lips inked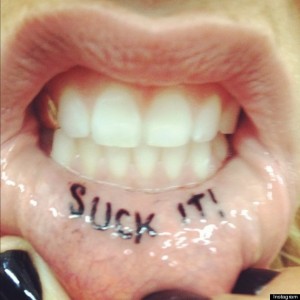 Do not, we repeat, DO NOT do as this tattoo instructs until you've gotten a tetanus shot.
Miscellany

The Good
Beyoncé makes history at Glastonbury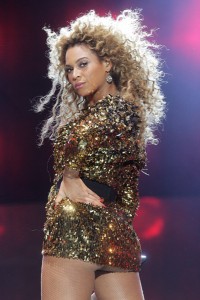 The Glastonbury Festival has been happening every summer for the past twenty years, but not once has it had the XX chromosome combo as a headliner. Beyoncé put an end to all that this week with her headlining act, tearing through her hits and covers like Kings of Leon's Sex On Fire and rocking the audience harder than all her male counterparts combined. Check out this Beyoncé jiggle GIF to see some of the moves you missed.
Johnny Depp joins Alice Cooper onstage in London
Those who didn't make it to Glastonbury got a surprise in London during Alice Cooper's show at the 100 Club. Johnny Depp joined Cooper onstage for hits 18 and School's Out, using his scissorhands to man the axe. See if Johnny be good by watching the video below.
The Bad
Miley Cyrus almost gets hugged/mugged onstage
You can't say that Melbourne doesn't love their Miley Cyrus. Following her performance of The Climb, Miley was grabbed by an avid fan who somehow made her way onstage. Leaving Cyrus speechless is a feat in and of itself"see how it went down below.
Bieber plugs cologne to daughters of 9-11 victims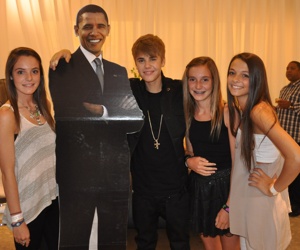 Payton and Avery Wall and their best friend Madison Robertson lost their dads on 9-11. Knowing no one could ever fill that void, the teens sought the next best thing: Justin Bieber. A letter writing campaign to the White House got the Walls invited to a wreath-laying ceremony at Ground Zero with President Obama, who promised to see if he could hook the girls up with his friend the Biebster. Fast-forward to this week, when all three girls got to meet the pop star during a promotional appearance at Macy's for his fragrance, Someday. So what did the Bieber have to say to his tenacious fans? He took the opportunity to hock his perfume. Way to make the experience meaningful, dude.
The Ugly
Courtney Love borrows/steals David LaChapelle's car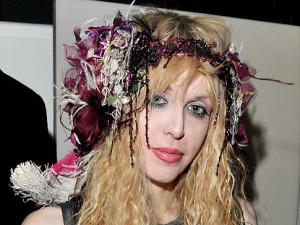 In a sloppy celebrity version of grand theft auto, Courtney Love is reported to have irked her friend, photographer David LaChapelle, after borrowing his car to go pick up director Brett Ratner and bring him to LaChapelle's exhibition. Well, Ms. Love ended up staying most of the night at Ratner's place, leaving her friend stranded in the posh environs of Soho House. The humanity.
Patti LaBelle countersues West Point cadet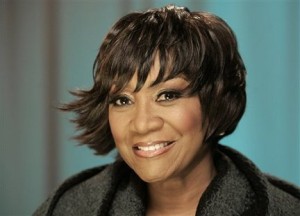 Here are the facts: Richard King, a cadet at West Point, scrapped with soul singer Patti LaBelle's handlers outside George Bush Intercontinental Airport in Houston, TX. King was booted from the academy after his arrest, and sued LaBelle for damages. Now LaBelle is countersuing King, saying he started the whole fight. None of the parties were wearing Someday by Justin Bieber. You do the math.
Miscellany