During Punk Rock's first mid-'70s era there was much dismissal of Country Rock in New Wave music circles.  By 1995,  the genre of  New Country,  an infusion of mainstream Country with Rock influence, had gone so on the nerves that prejudice against its predecessor, the  psychedelic sounds of Space-Age Country, seemed to automatically lift.  It was that same year I heard Beachwood Sparks, and then, Alternative Country 'zine No Depression made its debut indicating a resurgence of the popularity of Country.
Since, Country Rock has evolved to include elements of nearly every genre. Los Angeles, for example, in the new century has spawned local nature-themed bands I See Hawks In L.A. and Old Californio.  I See Hawks In L.A. features rich, deep vocals complimented by gritty but pure-in-instrumentation sound on their five CDs (Shoulda Been Gold, being their latest). Old Californio on the other hand, offers psychedelic bounce and in-the-pocket, ethereal jams such as those heard on their 2009 album Westerning Again and songs  from their forthcoming album, which they've recently debuted at their live shows.  The geography and environment in which we live, said Californio's Justin Smith, is as much of an influence as the music itself, and that follows with our releases; we don't rely on people from the outside to make this a visible thing.
Austin, Texas  Country artist, producer and songwriter Jesse Dayton's sound embodies a post-Cramps roots-country garage tone with a thankfully greasy edge. On his forthcoming album One For The Dancehalls Dayton is branching out, writing with songwriter's like Universal's Trent Summar, Damon Bramblett and recording a song by Nick Lowe.
Originally from Nashville, Tennessee, Laura Cantrell chose New York City to cultivate her own brand of  folk rock-infused Country music  to compliment her clear, angelic voice " best heard above sparse instrumentation.   Cantrell is currently completing her fifth album, this one to be based on the music of Kitty Wells, now 91.  Cantrell said,  It was a real thrill to think that I could pay some tribute  in a way that might bring it honor.  It also helped work through the realities of having a music career, family and interest in the history and continuity of Country music during this post-digital music environment.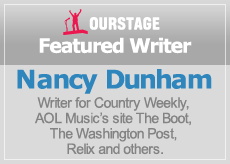 Picture the beer taps at your favorite pub for a moment and think about how you always tell the barkeep you want the brew from a particular one.
Now picture the beer taps sans logos but with faces of major country music stars (seriously, stay with us here) " Brad Paisley, Alan Jackson, Tim McGraw, Alison Krauss, Taylor Swift, and the Court Yard Hounds for starters. The suds and the stars may have more in common than you think.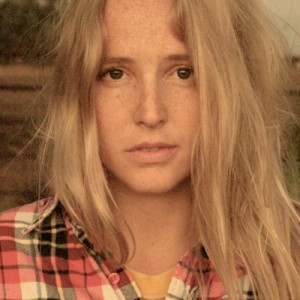 It's a good bet you are loyal to your beer of choice and not just because of taste. Grassroots marketing likely made it a staple with your family and friends who introduced you to it as if it was another friend. That's the same reason many fans pledge allegiance to certain country musicians.
Unlike musicians in rock, pop, hip hop and other formats, it's fairly unusual for country musicians to appear on YouTube or MySpace one day and on major heavy rotation lists the next. A lot has changed since the Grand Ol' Opry was appointment radio, but one thing has remained true " country fans put enormous stock into country musicians that honor the community.
To determine which of the up-and-coming country performers of today — Lissie, Sons of Sylvia, Truth & Salvage Co. to name a few " will be tomorrow's amphitheatre stars, consider their commitment to their fans.
Let's face it " Taylor Swift didn't have a 15-hour meet and greet at this summer's CMA Music Fest in Nashville because she found herself with downtime " she did it because country royalty is made and broken by fan interaction.
Doubt that? Consider the Zac Brown Band. Less than 10 years ago, Zac Brown was just another guy in Georgia with a small family business " Zac's Place, a restaurant he owned and managed with his dad — and a dream. On weekends he'd grill up food, invite the members of the Zac Brown Band over to play, and create his own mini festival right outside the restaurant. Weekdays the band spent on the road playing concerts and hosting eat-and-greets to build the fan base.
Although Zac's now flying high with awards, sold-out shows and critical acclaim, he frets about not having enough face time with his fans. That's one reason the group bought a new culinary trailer, so they can feed more fans when the band tours behind its September 21 album release " aptly named — "You Get What You Give."
You don't need to ask if Bomshel, Gary Nichols or Megan Mullins will be tomorrow's mega country star. Watch how loyal they are to fans and vice versa. Then you'll know.
Nancy Dunham writes about music for Country Weekly, AOL Music's site The Boot, The Washington Post, Relix and others.