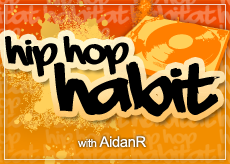 Think Detroit. The larger than life names to emerge from motor city over the past decade are many, but only a few have deserved the recognition. Eminem's genius had its time to shine, but let's be honest, that time has passed"and if his latest release Recovery is an indication of his current artistic merit, his genius has long expired. 50 Cent made a name for himself with phenomenal tales of attempted murder survival and Loli-penises. The substance, if it can be called that, stopped there. The Regiment, however, lets it be known that Detroit is still pumping out quality acts, hopefully ones that will maintain a high caliber for as long as their tenure in the rap realm lasts.
It's difficult to pinpoint, but at least from core emcees O.S.I. (Original. Soul. Invented.) and IseQold points of view, The Regiment's sound is a vibe comprised of old school vibes like Pete Rock and CL Smooth but mixed with a twist of that Lupe cool. Pretty accurate description if you ask me. Like most authentic rappers today, their biography reads like a mission statement to resurrect hip hop back into a respectable art form it once was and remove the blinged out messiahs of materialism. True to their word, the two young rappers speak of their roots, empathizing with and encouraging other struggling hip hop artists instead of floating in fantasies of dolla bills and drank.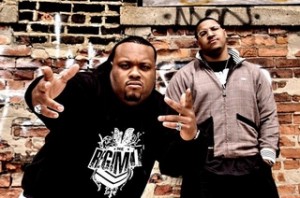 The balance of attack and cherish found in Old School Vibe is proof in and of itself that the twosome cares as they both foster the mentality of an exhausted single mother caring for her malnourished child. They know rehabilitation is an uphill battle, but also that it's well worth the struggle. The mainstream stabs jutting out along the way speak for themselves (J-Dilla would be rollin' in his grave if he knew he paved the way for y'all dudes? and Maybe if I talked about weed or pushin' ki's that'd be more of what Hip Hop needs.), but the flavor with which Regiment's superiority is imposed is enough to tickle listener's brains and send chills down the competition's spine: Regiment already on the move/ spearheaded by a beast boy/ I got sharks swimmin' in my gene pool. The rhymes float over the same 2 bar phrase of lethargic whammied guitar and steady percussion, painting a perfectly constant wall of sound for the young emcees to voice their message.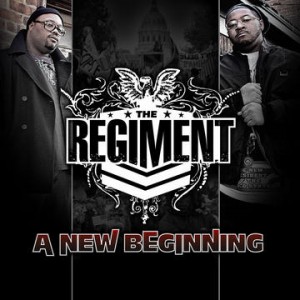 Despite a chorus cooing I know everything looks hopeless/ but we just gotta stay focused, brilliant feel good track They Don't Know proves the duo has moved beyond self doubt, and are now cruising with unanchored hope as they nostalgically look back through an optimistic lens. Never really thought that I could enter/ the game with these wannabe thugs and killers/ so many times I thought that I would give up/ but pops came and said ˜dawg keep your chin up'/ cause see he was a rook/ I was more like a bishop/ he held the 4 corners I just played my position/ tryin' to cut angles to get by our position/ getting' out the hood yeah baby that's the mission. The beat is exactly what you would expect"thick with soulful 70s brass band plush, love and big dreams. Similar to Old School Vibe, the track repeats the same 2 bars, but with instrumentals this thoroughly warm and fuzzy, tainting their purity with an unnecessary switch at any point would be heartbreaking.
You haven't seen The Regiment enter the pop culture lexicon on a ubiquitous level yet, like you did with Fiddy and Slim Shady, but with a little bit of luck (on their side and ours), you will soon. As one of Rawkus Records former picks in the Rawkus 50 Most Promising Hip Hop Acts in the country, and with a solid 400,000 MySpace profile views, The Regiment is bound to make an impact sometime soon. Until then, let us know how you feel about their material in the comments below!