Chris Young is on fire and that's not just because he's on the Miranda Lambert tour of the same name. Young's 2011 release Neon debuted at No. 4 and his last five singles have gone to No. 1 at country radio while Tomorrow, Voices, and You were certified Gold.
Just before hosting a recent online chat with hundreds of his fans, during which he debuted his video for Neon, the multi-award winner took time to talk a bit about his music, radio requests, and just how fans show their enthusiasm for his music.
OS: This has been quite a year or so for you. Looking at everything, all the songs, all the awards, what has been the best thing so far?
CS: Well, when you are booking [concerts] a year out, that's really nice! I remember a time when we weren't even booking weeks out.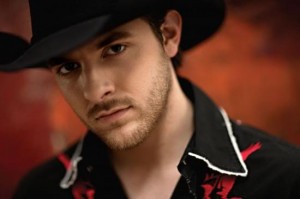 OS: How have things been going on Miranda's On Fire tour?
CY: We have been out with her since January and it has been unreal! She is a sweetheart and one of the best people to tour with. Everything is what is mine is yours.
OS: So what does that allow you to do on stage?
CY: I love to mess with our intros and [the ends of songs] and do covers, and sometimes do a song in a show that is really broken down, have the drummer kick down the brushes and pull the acoustics out and kind of mess with some of our songs.