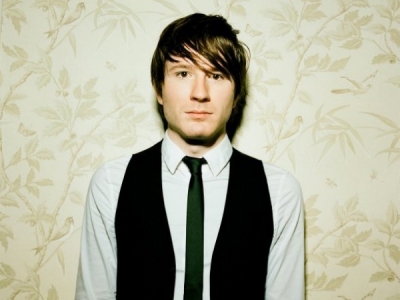 Widely known for his breakthrough single, Fireflies, Owl City has mentioned the possibility of recording a "screamo rock" album in the future. The electronica act, whose real name is Adam Young, told BBC Radio 1 Newsbeat that he grew up wanting to do nothing else except that. I haven't had a chance to do it, and do it right. Young is releasing his fourth album on Aug. 21 titled The Midsummer Station, featuring collaborations with Carly Rae Jepsen, Katy Perry/Kelly Clarkson producer Dr. Luke, and Rihanna/Ne-Yo co-writing team Stargate. Growing up I was really into the whole underground, obscure, artsy, heavy, screamo, chaotic, angry angst music. I love it. That was my thing " that's what I identified with.
Young expressed concern with whether or not his fans would take to the new project and the drastic change in style. I feel like I could do it right. Do it all myself and record it all and make it sound good. It's tempting. It might go over the heads of my fans but it might open some new doors and that's what it's all about. Every now and again I need to put on one of my old records [that] make me feel that same thing. There's a place for that.
There's no word yet on whether the Owatonna, Minnesota multi-instrumentalist would pull a Snoop Lion and take on a fiercer animal name (though our vote is for ˜Pterodactyl Town). You can watch Owl City and Carly Rae Jepsen's video for Good Time below.
More like this:

The Good
Justin Bieber's Believe drops
Justin Bieber released his record Believe on Tuesday, which was immediately followed by an outbreak of Bieber fever. No one was safe, including Manhattan borough president Scott M. Stringer, who announced that Tuesday was to be known as Justin Bieber Appreciation Day. The ladies of The View and their teenage audience became faint when Biebs performed, and even Jimmy Fallon hallucinated a bit. Just in case you haven't been infected, here's the Biebs performing Boyfriend on The View.
Ryan Gosling sweats till he bleeds
Ermahgerd ¦ Ryan Gosling in hammer pants thrusting his 10-year-old pelvis out to C + C Music Factory's Gonna Make You Sweat (Everybody Dance Now) ¦ with his sister. Enjoy.