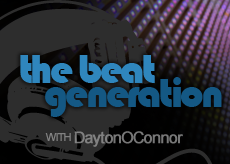 Here at The Beat Generation we like to keep our eyes open and our fingers glued to the keyboard. That doesn't mean just keeping a lookout for the best that electronic music has to offer on OurStage and across the net. We put out feelers trying to scope out the best festivals and the trends occurring in electronica today. This week we want to clue you, the reader, into some of our favorite record labels. We know that the label system is a little old hat at this point but without labels you probably wouldn't have access to your favorite artist's records anyways. So let's take a look at some record companies you should be keeping your eye on.
Warp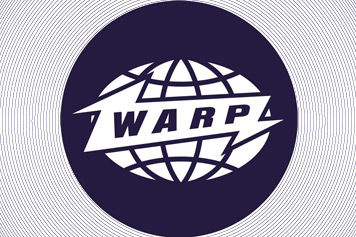 Don't fault us for starting off with such a venerable and well regarded label, music nerds. Bear in mind that we try to employ an egalitarian approach. We're trying to pinpoint the best in up-and-coming talent while also recognizing the people and things that have shaped the cultural electronic landscape that we know today. There is perhaps no label more venerable, no label with a greater pedigree then Warp Records. The London-based record label has released historic records from Squarepusher, Aphex Twin, Autechre and Prefuse 73. They've also maintained a major presence in the present day with recent releases from Hudson Mohawke, Flying Lotus and Grizzly Bear (the first rock band signed to the label). Check out a sampling of Prefuse 73's latest offering from Warp, The Only She Chapters, below.
Prefuse 73 'The Only She Chapters' Album Sampler by Warp Records
Kompakt
Another entry from the European continent, Kompakt is an important label if there ever was one"for electronic music in Germany, that is. Co-founder Wolfgang Voight releases most of his material under the Kompakt banner but one should not mistake this as a vanity undertaking. The label has been most notable for bringing microhouse and minimal techno to a bigger audience. Kompakt has released two series, the Pop Ambient and the venerable Total compilations, both of which have been going strong for over a decade.  The label has also featured releases from electronic luminaries such as The Orb and The Field, and they just released the "Surfer's Hymn" single from Animal Collective alum Panda Bear which you can check out below.
Fool's Gold
The Brooklyn-based (hipster) label comfortably straddles two similar-yet-different worlds, hip hop and electro. Where have we heard that before? Founders A-Trak (of Duck Sauce fame) and Nick Catchdubs (DJ and mixtape host extrodinaire) quickly established Fool's Gold as a label to watch in 2007. Fool's Gold is credited as helping to introduce rapper Kid Cudi to a larger audience  in Europe with label artists Crookers remix of the rapper's single "Day N' Nite" becoming a major hit across the pond. The label also has  had a number of high profile releases from artists including rapper Kid Sister, the aforementioned Duck Sauce whose hit "Barbara Striesand" you can watch below.
Ghostly International
Straight outta the electronic music capital of the world that is Ann Arbor, Michigan (kidding!) comes the mysterious and esoteric Ghostly International. Ghostly artists tend to share a hip hop influence melded to a fractured and oblique aesthetic. Glitch producer and international ghost Dabrye had rappers MF DOOM and Guilty Simpson spitting over his elegantly broken beats and fellow label mates Gold Panda, School of Seven Bells, Matthew Dear and Mux Mool are all darlings of the bloggerati. Check out Gold Panda's song "Marriage" below.
Ninja Tune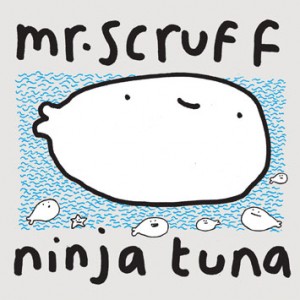 Home of Amon Tobin, Mr. Scruff, Jaga Jazzist and Kid Koala, Ninja Tune is the exemplar of indie-electronic-experimental record label. Very few labels, independent or otherwise can boast a roster as deep, eclectic and proven as the one Ninja Tune has. The labels reach isn't limited to just the artists on its roster alone as they can count avant-rap Big Dada Recordings, the knob-twiddling Brainfeeder collective and indie upstart Counter Recordings as imprints. This all adds up to one sprawling, unique happy family. That must explain why the Ninja Tune guys have been at it for so long; The label celebrated its twentieth anniversary in September of 2010. Having been around, they've had a guiding hand in the development of many of electronic trends in the UK in the past, including the rise of trip-hop in the '90s. All we can say is happy birthday guys, see you in another twenty.