The Good
Ri-Ri and Brit-Brit steam it up in new videos
The sex is most definitely on fire in Britney Spears's new video for Criminal and Rihanna's for We Found Love. Watch the femme fatale and S&M dominatrix put a lip lock on their love interests"Britney's real life boyfriend Jason Trawick and Irish model Dudley O'Shaughnessy, respectively. Then take a cold shower, you perv.
Nicki Minaj spoofs Tunechi
Nicki Minaj is buds with Lil Wayne, so it's cool for her to lampoon his PSA video from last week. What's not cool are those dreadlocks, but hey, if you're imitating a stoner, you gotta go method. Watch the female Weezy have her fun below.
The Bad
Rick Ross hospitalized for seizures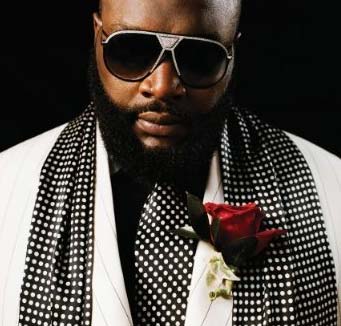 Rick Ross was flying to a gig in Memphis when he suffered a seizure and was rushed to a hospital after his plane made an emergency landing in Fort Lauderdale. After being released from the hospital to continue onto Memphis, the rapper suffered a second seizure on his new flight and forced the plane to make an emergency landing in Alabama. No details have been released about what has caused the Teflon Don's seizures, but we hope whatever it is knocks it off.
Sonic Youth's Thurston Moore and Kim Gordon split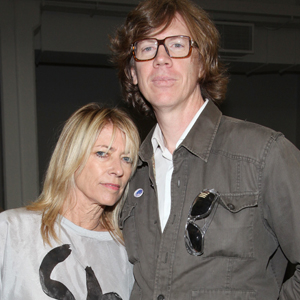 Indie rock's ultimate power couple, Thurston Moore and Kim Gordon, have separated after twenty-seven years of marriage. The announcement came from the band's label, Matador Records, who said that Sonic Youth will play its South American tour dates in November, after which all future plans are undecided. Total bummer.
The Ugly
Adam Levine lashes out at Fox News
When Adam Levine tweeted for Fox News to stop playing his music on its evil f**king channel he effectively threw down the gauntlet, which Fox News correspondents Andy Levy and Greg Gutlfeld were all to happy to take up with a series of totally juvenile tweets. Exhibit A: Fun joke: Why did Maroon 5 cross the road? Because crappy music is legal there! Come on dudes, surely you can do better than that. Then again, maybe not.
Usher splits his pants for Bill Clinton's birthday
Speaking of immature, we are can't help but snicker over the fact that Usher split his pants during his performance at Bill Clinton's birthday concert. The wardrobe malfunction prompted the singer to quip, I work hard. Lady Gaga followed up that excitement by changing they lyrics to Bad Romance to Bill Romance and channeling Marilyn Monroe while singing, Happy Birthday to the former president. Still not as entertaining as a pants split, but at least she tried.
Miscellany