The Good
Psy and Hugh Jackman go Gangnam Style, Wolverine-style
The claws came out, literally, when K-pop star Psy and Hugh Jackman met up on the set of The Wolverine in Australia. Watch the world's hottest mutant go Gangnam style below.
fun. founds marriage equality organization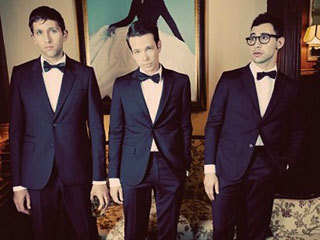 The guys in fun. have found the answer to their burning question, What do I stand for? Turns out, it's marriage equality. The band is hoping to launch a nonprofit that supports gay marriage. Guitairst Jack Antonoff told Spinner that the fact that the band is made up of heterosexual makes their voices even more important. "Being part of a band of three straight men, we felt there was an inherent power in the fact that we aren't gay, and yet we still care and we have a voice"there's a responsibility there." Listen to Antonoff stand for gay rights below.
The Bad
Snoop Dogg or Lion joins forces with Hot Pockets
While Jay-Z is busy endorsing President Obama, Snoop Dogg has thrown his weight behind something just as American: Hot Pockets. Honey Boo Boo must not have known this sponsorship was available when she announced her support for Obama. Watch the Lion formerly known as Dogg pocket like it's hot.
Carly Rae Jepsen and Harvey Keitel perform Call Me Maybe
Hearing Carly Rae Jepsen sing lyrics like ripped jeans, skin was showing while looking at Harvey Keitel is, well, a little troubling. The actor joined the pop star onstage to perform Call Me Maybe for the autism benefit A Night of Too Many Stars. Watch this catastrophe unfold below.
The Ugly
One Direction and Wolfgang Van Halen's son scrap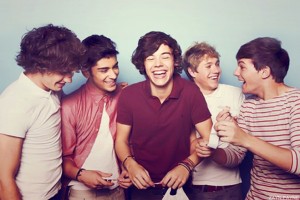 Eddie Van Halen's son, Wolfgang, was in Birmingham, England on tour with Tremonti when he ran into One Direction in a hotel. Words were exchanged"the kind that make you want to go to Twitter to complain. Which is exactly what Van Halen did. You can read all about it here.
Trapped in the Closet is back " Oh Sh**
R. Kelly is releasing more installments of his epically idiotic Trapped In The Closet chronicle, thanks to the little devils at IFC. According to the trailer, there will be plenty of moments that will cause you to spontaneously vociferate expletives. Watch below.
Miscellany