Last week, our girl Patti Smith announced that she was planning a sequel to her critically-acclaimed  memoir Just Kids, which won the 2010 National Book award for nonfiction. We're psyched that the punk revolutionary plans to keep writing, and in addition to making us play Horses on repeat, her announcement got us thinking about other musicians and writers who wield both guitar and pen. Here are five author/musicians whose written words are as interesting as those they sing.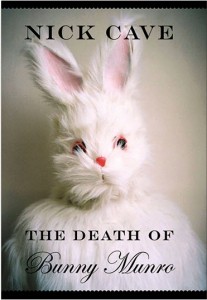 Nick Cave
You've no doubt heard Nick Cave's unique brand of dark, bluesy rock, but what you may not know is that the Australian singer-songwriter has authored several books (also dark and bluesy). He published his first novel, And the Ass Saw the Angel, in 1988, and has also written many poems and short stories. Cave's most recent work is 2009's The Death of Bunny Monro, which tells the tale of a cheating door-to-door salesman who takes to the road following his wife's suicide. Not the lightest fare, but Nick Cave fans will appreciate the novel" it's as beautiful and strange as his music.
Alice Cooper
Oh Alice Cooper, you crazy bastard. When he's not incorporating guillotines into his show or taking the stage with a live boa constrictor wrapped around his neck, the shock rocker is hitting the links and working on his short game. That's the inspiration behind his 2007 book Alice Cooper, Golf Monster: A Rock'n'Roller's 12 Steps to Becoming a Golf Addict. Some people turn to God, I turned to golf, he told the Telegraph in 2007.  He even has a handicap of seven, which we hear is pretty darn good. And apparently, it makes for a good read. Go figure.
Pete Wentz
Fall Out Boy's notorious bassist says that his 2004 book The Boy With The Thorn in his Side is aimed at kids ages 5-9. But here's the catch: it's based on nightmares Wentz had as a child. Yeaahhh, no thanks. As much as we love terrifying small children"and we really do"this just doesn't sound like the best idea.
In September of 2003, Continuum Books started publishing a series of books written by musicians and music journalists about the albums that have had an impact on them. The result is a varied, eclectic mix of musings that range in style from Matthew Lemay's thesis-like assessment of Elliott Smith's XO to Joe Pernice's fictional tale based on The Smiths' Meat is Murder. So if you've ever hoped to hear John Darnielle's take on Black Sabbath's Master of Reality (the diminutive folk-rocker loves metal, in case you were wondering) or wanted to understand The Replacements' Let It Be as interpreted by Decemberists frontman Colin Meloy, this series is definitely worth checking out.
Stephen King
Yep, you read that right. He's the champion of creepy, master of mystery, the reason we're still terrified of clowns… and the rhythm guitarist for a band known as Rock Bottom Remainders. The all-writer rock group has been playing together since '92, and in that time they've raised more than $1.5 million for reading and writing charities. It's a nice try Mr. King, but we're not fooled by this good-guy charity act. You're still a scary, scary man.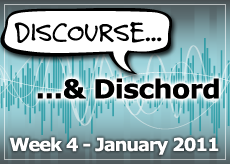 The Good
Decemberists debut at Number 1 on Billboard
For the first time in their career, Portland folk rockers The Decemberists debuted at the top of the Billboard 200 with their latest offering The King Is Dead. Hitting the top of the charts is always a big deal for an independent band, but their sales figure"94,000 copies"is underwhelming. Still, it was enough to keep Kidz Bop 19 from nabbing the Number 1 spot. And for that, we are eternally grateful.
Jeff Buckley biopic in the works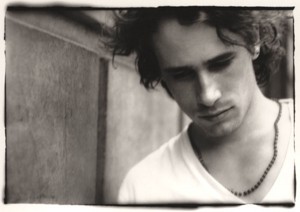 It's been almost fourteen years since singer-songwriter Jeff Buckley drowned in the Mississippi River. In the years since his tragic death, his mother, Mary Guibert, refused to release his music for any of the hundreds of screenplays she saw. Now it seems like the right treatment has finally arrived. A Buckley biopic is in the works, with Robert Pattinson, James Franco, Jared Leto and James Mardsen all competing to play the iconic crooner. Guibert's a tough cookie"we can't wait to see who wins her approval.
The Bad
Nicki Minaj's fans get her kicked out of London hotel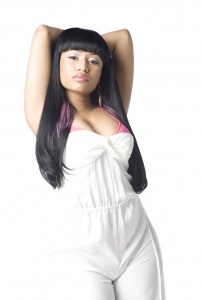 Nicki Minaj returned from a long day of press in London to find out she had been kicked out of her room at the Dorchester Hotel. The reason? Her fans, or as Minaj calls them, her barbz. Apparently a gaggle of barbz clashed with the paps, fights broke out and an ambulance was called. Nicki took to Twitter to thank her tenacious fans for their support, saying, It got a bit CRAZY ¦ hopefully the next hotel will be nicer. And maybe undisclosed?
Charlie Louvin dead at 83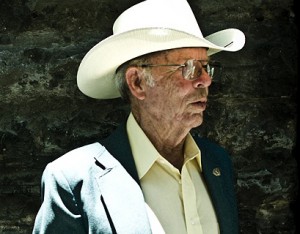 Charlie Louvin, one half of the legendary Louvin Brothers duo, passed away in Nashville after a battle with pancreatic cancer. Louvin and his brother Ira are widely recognized as the originators of the pure, honest harmonies that permeate and define country music to this day. Ira Lovin died in an automobile accident in 1965. R.I.P. Charlie.
The Ugly
Cher pissed over Oscar snub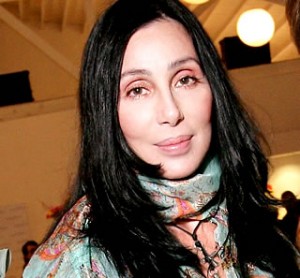 The sweet nectar of her Golden Globe win for Best Song turned to sour grapes as soon as Cher realized her song, You Haven't Seen The Last of Me for the movie Burlesque was passed over for an Oscar. She tweeted thusly: We didn't get a nomination 4 best song! That sucks! Diane's song is so beautiful! It's hard to understand how u win the Golden Globe 4 BEST SONG & not even get nominated by the OSCARS? Cher, Cher, Cher ¦. SNAP OUTTA IT!
Ryan Murphy pissed over KoL snub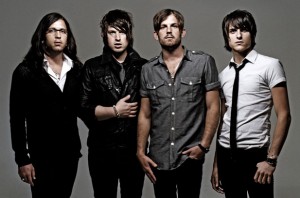 Oy vey. Here's another bitter tale of rejection. When Kings of Leon passed up the opportunity to have their songs featured on Glee, the show's creator, Ryan Murphy, reacted in a way that was less than age appropriate. In an interview with The Hollywood Reporter he seethed, F**** you, Kings of Leon. They're self-centered a**holes, and they missed the big picture. They missed that a 7-year-old kid can see someone close to their age singing a Kings of Leon song, which will maybe make them want to join a glee club or pick up a musical instrument. Chill, dude. A 7-year-old not hearing a rousing rendition of Sex on Fire is hardly the end of the world.
Miscellany