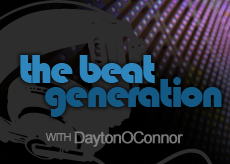 Woooooooooosh. Can you feel it (it's in the air, it's in the air? Sorry). That sudden, uplifting blast? Those sweet strains of melody floating through your speakers?
It's Sunday, the weekend's almost over and the working week is fast approaching. We still aren't quite out of winter's grasp yet, and for all we know it could be cloudy where you live. If you need a little pick me up, we're here to help. We've concocted a playlist of some of best melodic trance that OurStage has to offer.
Trance seems to be a somewhat misunderstood genre in the mainstream. Many casual listeners would have a hard time distinguishing trance from better known strains such as house, techno and electro even though some of the biggest electronic music producers in the world"like, oh, I don't know"Tiesto, Armin Van Buuren and Paul Oakenfold, all make trance music. With elements like strong melody, a dancable rhythm and tempo and frequently swathed in reverb and delay, it's no surprise that trance was once the most popular form of dance music in the world. Get into it.
And now, onto the playlist. If you like what you hear, be sure to head over to the Electronica Channel for some more.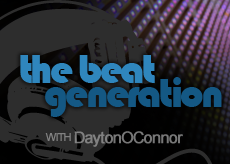 Lazerbitch are veterans of the Electronica Channel"their single "Twilight" has been rocking the Top 40 for months. This guy-girl duo are based out of Baltimore and they rep their scene HARD. No surprise as the city has always had a vibrant music scene. For those of you who only know the city as the crab cake captial of the world and from The Wire, you're missing out. The music of the Baltimore club scene, and more recently their indie rock scene, has gone nationwide in the past few years, borne out of warehouses and artists communities. While Lazerbitch's sound is a bit removed from those scenes, they do their musical city proud.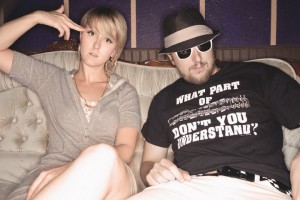 The duo have been producing music in some capacity since '99 both under the Lazerbitch moniker and in other projects. Most notably, singer Libby Picken aka Zna.Queene did the vocals for John B.'s "Electrofreek", a mix of which was featured on Paul Oakenfold's Perfecto Presents mix series. Partner in crime Mad Max is no slouch either, having DJ'd at Coolworld's Cyberfest and having released a few mixes on his own before starting Lazerbitch. Max is also the instrumental muscle of the group, playing guitar and keytar (!) for their live shows.
The aforementioned "Twilight" is a hot slab of electro-pop. The clean guitars melding with the kick drum makes it sound like an uptempo disco given a modern update. Then the synth really kicks in and the pulse starts percolating and the electro swagger leads right into the hook. Shake your booty. The accompanying video functions as both a love letter to Lazerbitch's home town and surprise surprise, the video has vampires in it. It's not at all corny like that other Twilight though… Not sure if Lazerbitch can reverse the current perception of vampires in the media today but at least they're trying. You can check out the video for "Twilight" below.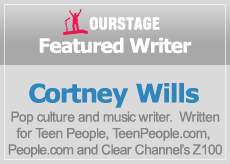 The San Bernardino hills were alive with the sound of music (and the smell of some serious ganja) for the eleventh annual Cypress Hill Smokeout Festival, presented by Guerilla Union, this past Saturday. Forty thousand fans turned out for a day of food, music and of course"marijuana. This marked the first year that certified medical marijuana users were able to consume pot at the show in designated smoking areas. The festival featured a Medical Marijuana Expo that included voter registration booths, product samples and speaking panels on related issues like cultivation, Prop 19 and other relevant issues.
Authors Shirley Halperin and Steve Bloom led a discussion of their new book, Reefer Movie Madness, and hosted a day of stoner movies including Dazed and Confused, Friday and Pulp Fiction. Jeff Dowd, the real-life The Dude himself was on-hand to introduce The Big Lebowski.

Despite all the Prop 19 propaganda, the real attraction of the day was the music. Over 26 acts performed on three stages including MGMT, Los Rakas, Slightly Stoopid, Paul Oakenfold and Living Legends.
Nas showed no signs of stress from his current label feud when he joined Damian Marley for a high-energy performance on the main stage, looking and sounding better than he has in years. Damian's floor-length dreads swung behind as he commanded the crowd to light up during his set, yelling, I heard this was a smokeout¦Everybody SMOKE-OUT!!
Legendary hip hop group, and the festival's hosts, Cypress Hill hit the stage with Travis Barker on the drums, delivering a power-packed set of their hits I Wanna Get High and Stoned Is The Way.  B-Real and Sen Dog sounded as good as they did when the group burst onto the scene almost 20 years ago. After a beat battle between Barker and DJ Muggz, the crowd went wild for a rendition of their classic, Insane In The Brain.
The real showstopper of the evening was Erykah Badu. The crowd waited with baited breath as Badu hit the stage in a blonde wig and plaid poncho that covered her from neck to knees, later revealing a seventies style shift dress. She opened her stellar set with her 2008 hit The Healer, emphasizing the politically peppered evening with a raised fist and animated delivery. After introducing her band, The Cannabinoids, she followed up with her throwback hit, On And On before performing mostly new material sprinkled with fan favorites like Tyrone.
By the end of the night, throngs of mellow music lovers gathered at the main stage to watch Incubus end their 18-month hiatus. Despite a lack of fresh material, save for the track "Surface To Air," they wowed the crowd with classics like Drive and Stellar to close out the night on a high note.
As the first festival to formally blend fans' love of music with their love of marijuana, only ten arrests were made (all misdemeanors such as public intoxication). Show sponsors and artists begged the question: Can pot smokers be united and assemble peacefully? Furthermore, is there a chance in hell Prop 19 supporters could see success on the November ballot? The answer, written across signs and t-shirts throughout the festival, was a resounding: Yes We Cannabis."
See fan video of Incubus, MGMT, Slightly Stoopid and Deadmau5 performances from Smokeout 2010 here.
Cortney Wills is a pop culture journalist born and raised in Los Angeles, California. She has lived in LA, Chicago and NYC and enjoys all things entertainment.