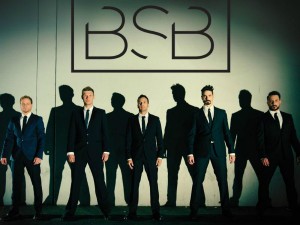 In "new reasons to feel old" news this morning, Backstreet Boys have announced a 20th anniversary tour.
The In A World Like This tour kicks off August 2 in Chicago and will likely be the lead in to, or occur right after, the new BSB album drops. The tour will come to an end about a month later on September 8 in Concord, CA. Jesse McCartney and DJ Pauly D will be opening. Dates can be seen below.
Tickets go on sale on various days. Fan club members mark set your alarms for 7am local time on May 15, there's a Facebook presale May 16 and then the rest go on sale May 17 and 18. More info can be found here. (more…)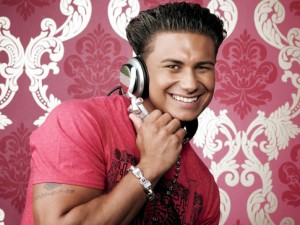 According to Rolling Stone, television sensation Pauly D has signed to 50 Cent's G-Note Records, the alternative dance/pop sister label to 50's rap mecca G-Unit Records. Unlike his buddies on Jersey Shore, Pauly D is moving away from the one night stands, binge boozin' and fake tanning (well, maybe not that) to step up his brand recognition as a DJ/TV superstar.
For the past year, Pauly D has been performing at the Palms Hotel in Las Vegas as one of their resident DJs. Last night, Mr. D premiered his Jersey Shore spin-off show, The Pauly D Project on MTV, which is meant to focus more attention towards his musical career.