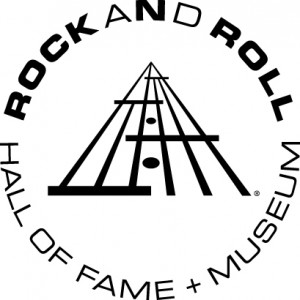 We already knew the artists who will be inducted into the Rock and Roll Hall of Fame for 2014, but now we know who will be inducting them.
Michael Stipe will induct Nirvana. Makes sense. Kurt Cobain expressed his deep admiration for close friend Stipe on more than one occasion.
Bruce Springsteen will induct his E Street Band. The Boss is already in the Hall solo. No-brainer.
Tom Morello will induct KISS, because someone has to do it.
Chris Martin will consciously couple the Hall of Fame with Peter Gabriel. OK?
Glenn Frey will induct Linda Ronstadt. That's a good one – the Eagles started out as her backing band.
Questlove will induct Hall and Oates, which is pretty cool. The Roots' mainman and walking music encyclopedia will hopefully shine a nice light on the often overlooked rock and soul duo.
Peter Asher, of '60s duo Peter and Gordon, as well as a noted producer (of James Taylor, among others), will induct Beatles manager Brian Epstein and Rolling Stones manager Andrew Loog Oldham.
Salman Rushdie will induct Cat Stevens. No, I'm kidding, no word yet on who has that honor.
The ceremony will take place on April 10th and will be aired on HBO on May 31st. (h/t CoS)

Something interesting recently went down atop the U.K. singles and album charts. Elton John reigned on the list of best-selling albums with a collection of 40-year-old songs, while Florence + the Machine was No. 1 on the singles chart for the first time ever. The band's vehicle? A song that was originally produced by Paul Epworth, a regular Adele collaborator (Rolling in the Deep and He Won't Go, the best song on 21) who had never managed to go that high in the U.K. working with the world's biggest female pop star.
Alas, he wasn't exactly scaling that height with Florence either"at least not alone. And therein lies the twist in this chart saga: a good beat. Those Elton John classics had been updated with a danceable 2012 electro sheen by Australian production duo Pnau on the chart-topping Good Morning to the Night, an album featuring dozens of John songs from between 1970 and 1977 crammed into eight tracks and credited to Elton John Vs Pnau, while Florence's Epworth-produced Ceremonials track "Spectrum" was the leading single via the re-titled and remixed-by-DJ/producer Calvin Harris (for optimal under-the-strobelight consumption) "Spectrum (Say My Name) (Calvin Harris Mix)."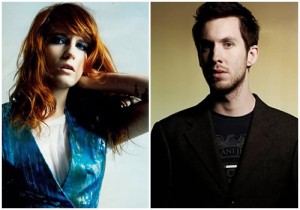 When Bryan Ferry sang, "Don't stop the dance," was this what he had in mind? Beat-driven pop where singers share star billing with the producers who boost them to the top? More than ever, the recording arts have become a producer's medium, in much the same way that film is a director's medium, with the behind-the-scenes talent dominating both the sound and the vision. (The stage, in singing"when it's actually live"as in acting, remains the domain of the performer.) With a smaller pool of star producers creating a bigger bulk of the hits, pop music has become as homogenized as Hollywood blockbusters.
According to Ron Fair, a veteran music executive and producer who has worked with Christina Aguilera, Fergie and Lady Gaga, it's a logical progression from how records are now made. A producer today is a hybrid role of producer, songwriter, and beat maker, he says. What we used to call arranging is now called making beats, so generally, the producer is the guy who walks in with the song. Back in [Beatles producer] George Martin's and [Linda Ronstadt/James Taylor producer] Peter Asher's day, they weren't responsible for making songs.
Dance music, however, has always been more of a producer's forum than middle-of-the-road pop. But with disco in the '70s, it didn't always show. When one remembers Donna Summer's greatest hits, Gloria Gaynor's "I Will Survive," or Amii Stewart's "Knock on Wood," the spectacular vocals probably come to mind first, then the beat.  (more…)