Horror movie marathons and macabre costumes may seem like the most ubiquitous of perennial Halloween phenomena, but if you come in for a closer look, you'll realize that spooky songs rank right up there as well. Every year, when the end of October draws near, we're subjected to the same sad stream of terrifying tunes all over again. The line has to be drawn somewhere, so why not start now? If you've had enough of hearing Monster Mash, Thriller, and the Ghostbusters theme for the umpteenth time, try a fresher crop of creepy cuts this Halloween, all taken from 2012 releases and unconditionally guaranteed to put some eerie in your ears. (more…)

What the hell is a Van der Graaf Generator anyway? That's the question a lot of people were probably asking back in 1969, when the first album by a young British band of that name appeared. In fact, a Van de Graaff generator (note spelling) is a device that creates electrostatic energy, but the group named after that machine generated an electricity all their own. By the early ˜70s, after releasing such cult-classic records as He To He, Who Am The Only One, and Pawn Hearts, Van der Graaf Generator had established a musical reputation as the Richard III of U.K. prog-rock bands, reveling in the dark underbelly of the human condition and casting a crooked half-smile upon creation as something slightly sinister simmered in the background.
While the initial incarnation of the band fell apart in 1978, Van der Graaf returned to active duty in 2005 with Present, as a trio featuring original members Peter Hammill, Hugh Banton, and Guy Evans. Incredibly, the 21st century version of the group turned out to be just as vital-sounding as the original ensemble, and they've recorded four albums together so far, with the fourth, ALT, out on July 3. Prolific VDGG frontman Hammill also just released a new solo album, Consequences (he's maintained an active solo career since the early ˜70s), and he's currently busy touring America with his Van der Graaf bandmates.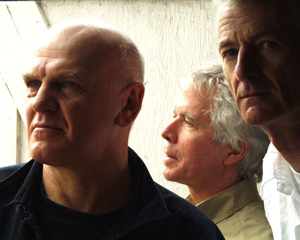 The new band album is kind of an unusual one because it's kind of improv, says Hammill. I know a lot of Van der Graaf is pretty out there, but this is out there even by Van der Graaf standards. That's coming out more or less simultaneously with the tour, but on the tour we'll be doing comparatively normal songs. On the new album¦it's all instrumental for a start, which is not normal for Van Der Graaf, but basically it's stuff that built up since 2005. Every time we got together for a rehearsal period or for a recording period, there would always be some element of improvisation that was recorded. We've got a long track record individually and collectively of doing things that are not really in any rock area, they're more sort of musique concrete sounds, so that's more or less what this new record, ALT, is about. Basically, the material built up over a period of years until it reached a kind of critical mass and we went, Okay, actually, this is not our usual stuff, but it's also part of our story and our history, so now is the right time to put it out.

In the murky, mysterious world of musical cult heroes, terms like "well-kept secret," "hidden treasure" and the like are as common as logorrheics in a debate club; they've become so ubiquitous that they lose all their impact. But few artists of the modern era have worn the mantle of the unsung underground genius with as much authority as Damien Youth. Singer/songwriter Youth grew up in Hammond, Louisiana, far from the major music-biz hubs, which enabled him to create his own weird little world from scratch, evolving his singular sensibilities on his own terms. Not that his work is without its influences"combing through his catalog, which stretches back to the mid '80s, you'll hear echoes of everything from David Bowie and Syd Barrett to Robyn Hitchcock and Bauhaus.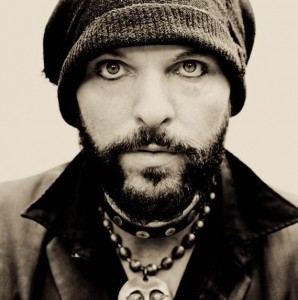 Youth has shunned the spotlight for the warm glow of an underground flame that he's carefully tended through the decades, as he quietly amassed an awe-inspiringdiscography. Most of it was crafted DIY-style, under lo-fi circumstances with little or no assistance. And while it all sounds "of a piece," with an undeniable artistic through-line, Damien's albums touch variously on everything from folk to psychedelic pop to somewhat goth-tinged rock. Through it all, the Louisianan's seemingly inexhaustible supply of evocative melodies and engrossing lyrics is always at the fore.