Pearl Jam. Bruce Springsteen. Neil Young. Radiohead. Green Day. Practically every rock icon who has seen the light of day in the last couple of decades has been on the business end of Danny Clinch's camera. Not only has Clinch emerged as his generation's preeminent rock & roll photographer, he's also directed videos for everyone from Tom Waits to the Foo Fighters, and his 1999 photo book, Discovery Inn, stands as one of the modern era's finest collections of music photography. Now Discovery Inn has been updated for the iPad age, as an interactive app that includes not only the unforgettable images from the original book, but an abundance of additional multi-media material.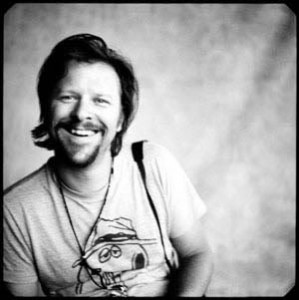 Clinch comes by his claim to the Annie Leibovitz mantle honestly, as he learned directly from her, having worked as an intern for her at the beginning of his career. "Her work ethic was amazing," Clinch recalls, "She never took no for an answer. However she wanted to get things done she would get them done, she was just really driven." Perhaps even more importantly, Clinch learned from her how to put his subjects at their ease. "She just has a way with people and getting them comfortable that not too many people have," says Clinch, touching on a skill that is one of his own not-so-secret weapons.
The priority on Clinch's own agenda is always remaining respectful of the moment while illuminating the essential aspects of whoever is standing in front of his lens. "I'm trying to capture something about the person that's gonna resonate with the viewer," explains Clinch, "I'm not overly directing them." That naturalistic quality is ever present in Discovery Inn, a collection Clinch says first came to life as an idea through "these friends of mine who had started that company Razorfish. They had done really well for themselves, and they're big supporters of the arts. They said 'Let's do a book of your photographs.' We had no guidelines, no one was saying 'Put this on the cover, it'll sell better.' We made this book and we wanted to keep it really simple."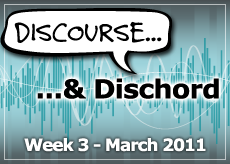 The Good
Introducing Rebecca Black: Auto-tune meme extraordinaire
We all know how difficult it can be when you're waiting at the bus stop and your friends pull up in a car and gesture for you to get in, but you don't know if you should take the front seat, where people are kicking it, or in the back seat, where they're basically just sitting. Internet meme Rebecca Black knows your pain, and has set this existential dilemma to song in her viral hit, Friday. Think of Black as skipper to Captain Obvious. Here are some sample lyrics: Yesterday was Thursday. Today it is Friday ¦ tomorrow is Saturday. And Sunday comes afterwards. The teen singer is the product of Ark Music Factory"a music production studio in LA. that essentially mass produces amateur teenyboppers hoping that one will magically become the next Bieber. Talent is optional, as you'll see when Black releases her auto-tuned monotone in the video below.
The Bad
Nate Dogg passes away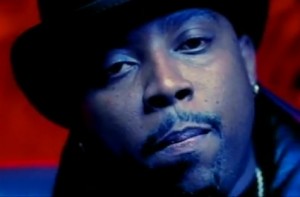 Beloved rap vocalist Nate-Dogg passed away at the age of 41 this week, reportedly due to complications from a series of strokes spanning multiple years. Born Nathaniel Hale, Nate Dogg rose to fame through his appearance on Dr. Dre's The Chronic before collaborating with Warren G on the indelible hit Regulate in 1994. His was the G-Funk era, funked out with a gangsta twist. We're glad we were there to hear it all go down. R.I.P. Nate Dogg.
U2 album delay due to Jay-Z?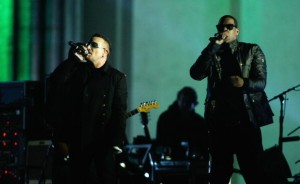 Words have power, but Jay-Z's words have some sort of nuclear effect on their listener. Even U2 front man Bono second-guessed himself when reading an interview the rapper had given. Says Jay-Z, The writer had asked me about a U2 record that had just been released and I said something about the pressure a group like that must be under just to meet their own standards. [Bono] said the quote had really gotten to him and he decided to go back to the studio, even though the album was already done, and keep reworking it till he thought it was as good as it could possibly be.
So all you U2 fans who are frustrated with the album's delay, take it up with Jigga Man.
The Ugly
Nikki Sixx slams Facebook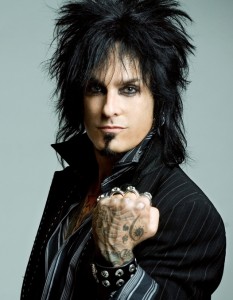 Nikki Sixx thought Facebook would be a great place to debut photos from his new book, This Is Gonna Hurt: Music, Photography and Life Through the Distorted Lens of Nikki Sixx. Facebook, it turns out, didn't agree. The book features photos of social outcasts"obese porn stars, transgender nudes, burn victims to name a few. Facebook systematically banned every photo that Sixx posted and warned him that he would be prohibited from posting any more images. Sixx griped to fans, 250,000 of whom then adopted one of his banned images as their profile shot. Facebook deleted their accounts, but let Sixx keep his. He responded by posting semi-nude photographs of himself in compromising positions. So far, Facebook hasn't complained about them. Pervs.
Was Lady Gaga born this way?
Remember that rumor about Lady Gaga having male apparatus down there? We think we found footage of her before the female hormones kicked in.
Miscellany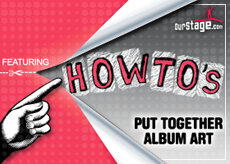 Before the days of listening to an album in the record store or online, music shopping was more of a gamble. And, believe it or not, a lot of bets were placed solely on album art. I remember trading a Tiffany cassette for Poison's Look What The Cat Dragged In because I thought the girls on the cover had better hair and makeup. Thus began the seminal hair metal phase of my adolescence (Do not judge me).
(more…)