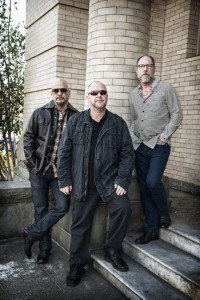 With the release of Indie City, their first studio album in over 20 years, Pixies (officially Black Francis, Joey Santiago, and David Lovering) are tapping their fan base for some creative contributions. Specifically, the revered alt rock pioneers are looking for a poster design, measuring 11×17 and including the Pixies logo and the album title. One design will be selected by the band to be used as "a limited-edition, commemorative lithograph print that will be offered as a bonus item with the purchase of the band's new album at independent music stores." The winner will get $500 and an autographed copy of the poster.
Get your design in by April 10th. Look here.
Indie City will be out in time for Record Store Day on April 19th (official release date is a week later) and compiles material from two recent EPs plus three new songs.
More like this:
The Pixies Release Another Surprise EP
The Pixies: New Bassist, New Video, New Tour Dates
Kim Shattuck Opens Up About Firing From The Pixies