Prepare yourself, America. Swedish rockers Her Bright Skies are bringing their potent blend of post-hardcore, punk, and modern rock to the rest of the world with their most recent album, Rivals. Inheriting the mantle of fine Swedish rock exports from the past, the band's songs brim with unstoppable power and energy. We caught up with guitarist Petter Nilsson to chat about Swedish musical history, breaking out stateside, and the message behind the new album.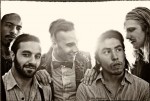 Just days after announcing Every Time I Die's upcoming tour with The Acacia Strain and Vanna, letlive. have announced that they'll be dropping off the band's current tour due to an inescapable issue back home. The band is encouraging fans to still attend the tour and apologize for their departure. You can see what the band had to say, along with their plans to make up the dates, after the jump.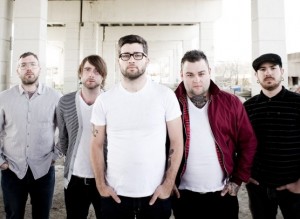 Last week we told you about Alexisonfire's newest and final EP Death Letter. Well, the album was released today, and now you can stream all 6 songs on Spotify. Be prepared though, they are all acoustic, piano, and noise-rock versions of some of your favorite AOF songs, and they are not what you might expect. Each performance is a slow and dismal trudge in a sea of dark reverb, truly signifying the end of a once great band. There is no doubt that Death Letter truly lives up to it's name as a distant swan song for the Canadian post-hardcore outfit. R.I.P. AOF.
If you like Alexisonfire, check out OurStage's own Actor|Observer.
More Like This:
Moneen To Support Alexisonfire For 7 Farewell Tour Dates
Dallas Green Finshes Recording New City And Colour Album
Exclusive Q and A: Wade from Gallows Talks About Upcoming Album And Tours