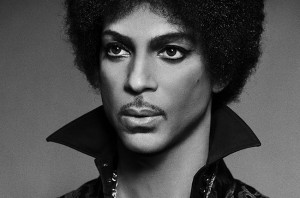 Prince, the man for whom the word "enigmatic" was coined, has reunited with his old label Warner Bros., with which he had some of his greatest successes from 1978-1996. His split from Warners was publicly acrimonious, with Prince characterizing himself as a slave to the corporation.
Eighteen years has seemingly healed those wounds, and Prince is now working on a new album for the label, while also planning a re-release of his classic Purple Rain in time for the album's 30th anniversary. Okay, maybe it's not just the time that's passed – as Billboard reports, Prince almost certainly negotiated a favorable new deal for himself in regards to his Warner's catalog, which he reportedly has regained ownership under provisions of the Copyright Revision Act of 1976.
In any case, great news for fans.
More like this:
Prince Will Appear On ˜New Girl.' Wait, What?
Prince's Da Bourgeoisie Demo Is Great
EditoriaList: 10 Best And Worst Super Bowl Halftime Performances