For a good time, call¦
On second thought, don't.
That might have been what Justin Bieber was thinking in March when he found out he might be facing legal action for tweeting a fake phone number minus one digit to his 19 million Twitter followers, resulting in more than 1,000 phone calls being made to a man and a woman in Texas who threatened to take him to court. (The potential plaintiffs' requests: an apology, concert tickets, free publicity and financial compensation for out-of-pocket expenses.)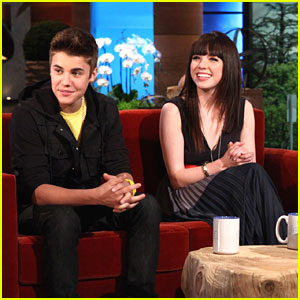 It was a harmless enough prank, yes, but the next time Bieber tweets something, he might want to consider doing what so many pop stars are doing and tweeting it to someone who's also famous"like his new BFF Carly Rae Jepsen, the recipient of several recent Bieber tweets, including one wishing a happy easter to his fellow Canadian and fellow Top 10 resident on Billboard's Hot 100 (Bieber with Boyfriend, Jepsen with Call Me Maybe).
Who else is connecting on Twitter? I love you, you cray, Katy Perry tweeted on March 31 to Rihanna, who made news when she began following her ex Chris Brown on Twitter. Rihanna's sometime collaborator Nicki Minaj had a brief war of words with Cher last November on Twitter over a third party's misinterpretation of Minaj's lyrics: "@cher did you know that b***h @NICKIMINAJ dissed you in her song DID IT ON EM." Cher flipped. Minaj fans flipped, too, explaining that it was a "rap metaphor," not a jab. Cher conceded defeat. Minaj offered, simply, "@Cher #stopit5." Case closed.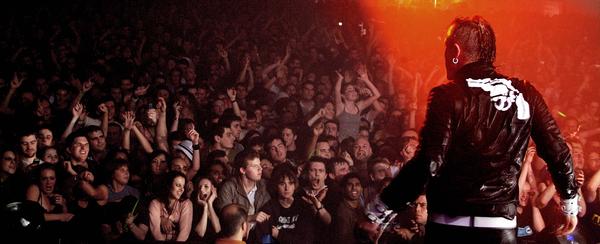 The name "Prodigy" has become almost synonymous with impressive electronica. In fact, this band has taken their popularity further than the standard "cult followings" of other electronic acts. Their high-energy songs, made up of driving synthetic beats and strangely forceful melodies, bring huge crowds into the club scene. After selling out arenas, The Prodigy was solidified in the industry as the most credible electronic group in the mainstream.
This group's new album, Invaders Must Die, just came out this week, and it is already gaining critical acclaim. The band describes it as their "most complete" project to date, and they have plenty of reason to brag. The album's current single, "Omen", is nothing short of what a single should be: a well-rounded song with memorable hooks and danceable rhythms. "Run with the Wolves" is the most intense song, with a harsh, driving beat and some almost sinister qualities. The punch from this song is provided by drum samples that were recorded by Dave Grohl who is the lead singer/guitarist for Foo Fighters and formerly the drummer for Nirvana. The tour favorite (as well as the most downloaded song), "World's on Fire", gives the album it's needed "thump" and repetitive vocal samples, encompassing all the elements of a great CD.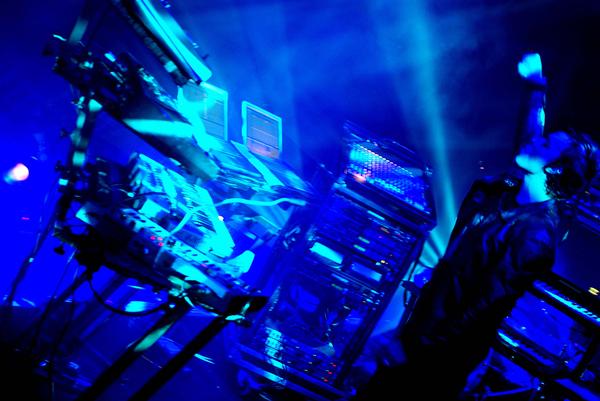 There are plenty of great Electronic artists on OurStage that you'll definitely want to take a look at after enjoying Invaders Must Die. Made up almost exclusively of songs from our Electronic genre, this playlist even includes a couple of previous Grand Prize winners. Clearly, the electronic genre is making its mark on all listeners in the industry.