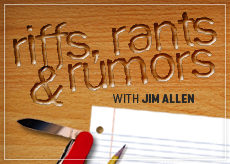 When Crystal Stilts' first album, Alight of Night, appeared in 2008, it announced the arrival of a gang of New York City psychedelicists who owed as much to the fuzz-drenched, ˜60s-informed sounds of ˜80s bands like the Spacemen 3 and The Jesus & Mary Chain as they did to the first-generation garage-rocking wonders of the Nuggets era. And as likeminded locals Vivian Girls and Frankie Rose & The Outs emerged"Rose having played with both the Girls and the Stilts"the indie-rock blogosphere smelled a scene and went hog-wild. Two-and-a-half years down the road from Alight, Crystal Stilts have solidified their position as Brooklyn's premier garage-psych sorcerers with their second full-length, In Love With Oblivion.
While the band hasn't necessarily ventured far afield from the acid-soaked, reverb-happy sounds of their debut, the follow-up is a richer, fuller-sounding affair, boasting a more vivid"and just slightly wider"sonic and stylistic palette. Sure, those snake-charmer organ riffs, bottom-of-a-well guitar tones and Ian-Curtis-on-an-acid-trip vocals are still front and center, but tempo and dynamics are more varied"there's even a touch of glam on Through the Floor and a visit to Velvet Underground territory on Prometheus At Large.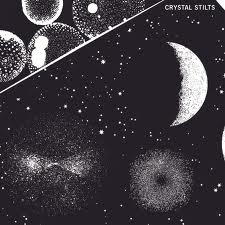 Guitarist JB Townsend, who first began the Crystal journey with singer Brad Hargett some eight years ago, feels the difference between the Stilts' two albums is more about time thantoil. A slight change is natural, I think, says Townsend, First thing that comes to mind with bands that have albums that sound alike is that they were most likely recorded very close together. But there's been some expansion in the ranks as well. This is an album that is a window into the band as a five piece in 2010, he explains, Whereas the first one was Brad singing and me doing the music. The first one is a little more stripped sometimes.
Pondering the scratchy guitars, minimal, Mo Tucker-ish beat, and plinking piano that evoke vintage VU on the aforementioned Prometheus at Large, Townsend says, It wasn't totally deliberate initially. We recorded that one in one take and just had a very rough sketch of it, and wanted it to be spontaneous. There are very few bands that I would have no shame in blatantly ripping off, and VU's one of them. I don't want to be a VU cover band though.
While there's little danger of anyone mistaking Crystal Stilts for any kind of cover band, they seem to feel comfortable sporting their influences on their sleeves, a trait they share with their fellow travelers Vivian Girls and Frankie Rose. We played with them a bit when they first started out a few years ago, he says of the former, Frankie played drums with us for awhile too. Sweet ladies all around. Asked if there are other current bands, inside or outside the New York scene, with whom he feels a connection, Townsend replies Yes, definitely, reeling off a roster of psych/stoner soldiers. Wooden Shjips, Moon Duo, Thee Oh Sees, White Fence, Tyvek, Psychedelic Horseshit, TNV, etc., etc.
But beyond the ˜60s psych influence, there are other aspects of the Crystal Stilts' sound that aren't touted as often"touches of everything from post-punk to krautrock. Asked about the band's less obvious inspirations, Townsend observes Well no one ever nails us for sounding a bit like the Troggs, but I think we do sometimes, adding cheekily, We also sound a lot like Funkadelic, but no one's picking that up, so I guess we dodged a bullet there.