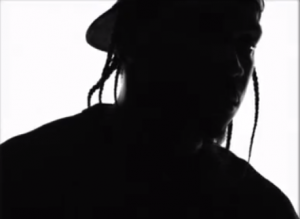 G.O.O.D. Music's Pusha T has been on a promotional run lately that shows no signs of slowing anytime soon. He's released three music videos in the last two weeks, and this morning that number became four when "Pain" found its way to YouTube.
"Pain" was actually the first song to be released off Pusha T's recent album, My Name Is My Name. The song hit the net in October 2012, a full year ahead of the album, and has since been used for freestyle and remixes galore. Now, set to an entire black and white video, the song is given new life. You can view the video below.
The concept for "Pain" is simple, but highly effective. It's mostly stark black-and-white images of Pusha, backlit in silhouette, with stock footage of civil rights struggles and arrests mixed in. The imagery matches his lines, and the references in certain bars pair up perfectly with the archive footage, adding a whole different kind of emotional weight to the proceedings.
My Name Is My Name is available now and comes highly recommended by our staff. Comment below and let us know your thoughts on the video. (more…)