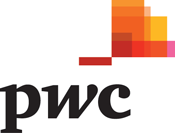 Accounting and business advisory firm Pricewaterhouse Coopers released their annual report on expected developments in the entertainment industry, the Global entertainment and media outlook, on Tuesday. The report, which covers the period of 2012 to 2016, predicted that the music industry at large would grow by 5.5% by 2016.
The most notable tidbit from the report was the assertion that 2012 would be the year that digital revenues finally overtake physical in the United States. This prediction closely follows similar news from BPI, the trade organization representing Britain's record industry. According to BPI, digital revenues overtook physical for the first time in Q1 2012, accounting for 55.5% of total UK music sales.
Indeed, the report from PwC accounts for data from nearly every revenue stream in the music business with the exception of commercial synch revenue, or the income gained from song licensing. Digital was unsurprisingly seen as being the most robust segment for growth in the industry. Internet-based advertising is expected to outperform all other advertising segments and digital music distribution was forecast to grow at a compound annual growth rate of 11.7%. It also noted that the live music business would experience some moderate growth as well, while physical sales would continue to slide.