It's difficult to imagine a more poignant moment than when Ricky Skaggs and his band Kentucky Thunder played a moving rendition of "You Can't Shake Jesus," at the recent FloydFest in southern Virginia.
Although the 15,000-plus fans that packed each of the four days of the festival heard from a top-flight roster of artists including Emmylou Harris, Brandi Carlile, the Punch Brothers, Jackson Browne, and others, it was Skaggs' virtuoso playing and heartfelt vocals that enticed concertgoers to stand in the searing sun and cheer, even as FloydFest wound down. Although Skaggs also teamed up with Bruce Hornsby for some power-packed songs, it's difficult to imagine anything more lovely than the set Skaggs and his band played before meeting and greeting fans.
"It's the most unusual gospel record I've ever done," Skaggs told the crowd about Mosaic, the album from which "You Can't Shake Jesus" was taken. "It's not bluegrass and it's not country, but you'll like it. It's good."
Anyone wanting to sum up Skaggs' career and appeal could likely turn to that line for reference. After making a name for himself as a major country star, he moved to bluegrass and even dabbled in other formats with special interest in gospel and Christian-themed songs. The result included 24 singles on Billboard's Top 20, including 12 at #1 and an array of awards and honors, including 14 GRAMMY Awards, eight CMA Awards (including Entertainer of the Year), eight ACM Awards, two Dove Awards and nine ICM (Inspirational Country Music) Awards.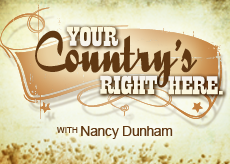 Ricky Skaggs is going back to his pure country roots.
Any day now, he plans to announce the "Treasure Chest Tour" that will take him across the country showcasing the country and country pop tunes he saw become hits before he turned his attentions to bluegrass and became a major hit maker in that genre.
"Scriptures talks about a man that goes in his treasure chest and pulls out things old and new," said Skaggs. "What I will do is have a tour that will encompass Ricky Skaggs from the early days. The band will be [his long-time players] Kentucky Thunder but we'll also add a drummer and a piano player and do my old country hits that fans haven't heard me do since 1997 when I got into bluegrass."
The Treasure Chest Ricky will open is chock full of material. When he was sixteen, Skaggs became a professional musician with the legendary Ralph Stanley and was soon a well-respected singer and mandolin player.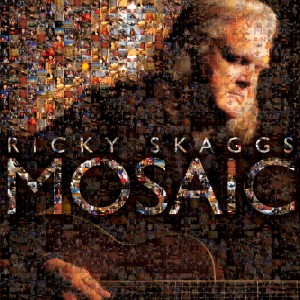 "Waitin' for the Sun to Shine" took him to the top of the country charts.Now that he's won a plethora of awards including fourteen GRAMMY Awards"which may soon be sixteen depending on the outcome of this year's nominations"Skaggs is using the tour to metaphorically wrap all of his music in one package.
"It's almost like a celebration of forty years," said Skaggs noting he will play bluegrass and the Christian-flavored songs from his latest, GRAMMY Award-nominated album Mosaic on the tour. "This will be a tour people will want to see."
Not that his current bluegrass concerts, that also include some songs from his album Mosaic, isn't selling out at almost every stop. At a recent concert at the legendary Birchmere in Alexandria, VA" the first of two sold out shows at the venue"the audience's cheers and hearty applause underscored they couldn't get enough of Skaggs.
Besides the lightening fast precision with which he and his band played, Skaggs has an extremely casual stage presence. He treats his fans almost as if they are family, taking the time to tell behind-the-scenes stories about the songs he plays and respond to requests. From a young age Skaggs was a fan of Darrell "Pee Wee" Lambert, so he exuded a special joy when telling the audience that the mandolin he was playing had originally belonged to Lambert.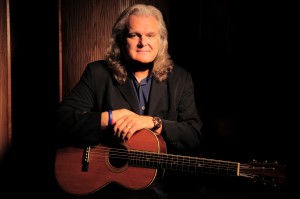 What better instrument to play during a show when Skaggs and his band played some classic bluegrass tunes including several Stanley Brothers' songs such as "On a Lonesome Night," and Bill Monroe's "I'm On My Way Back to the Old Home." Prior to the show, Skaggs reflected on his musical treasure chest. Although he calls Mosaic "the most important album I've ever made," he stressed that he's not a Christian artist. His music belongs to the people and the streets, he said, and that shows in the songs on this album.
"There's something in the sound that is so different than [more traditional] gospel music," he said. "If you did a mix of what we have and took the vocals out you would enjoy just hearing the music. You wouldn't think so much that it was a gospel, Christian, spiritual or any time of sacred record. That's what drew me into it as well. I'm a musician. I love music, and I love to play music, and I love to create different sounds of music."
Dates for the Treasure Chest Tour have not been announced. Check here for updates.