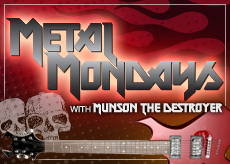 In the world of industrial metal there isn't a whole lot of fresh meat"the same handful of artists have reigned supreme over the genre since the early '90s. Now, e monstrous band from Russia called Illidiance is really hoping to change that. With the release of Damage Theory in mid 2010, Illidiance have found themselves among the legends of industrial metal like Rammstein and Fear Factory (both of which released excellent albums in the last couple years).
Like many industrial metal acts, there really aren't any acts that can be comparde  to Illidiance. Their hybrid style falls somewhere between the Gothenburg melodic death metal sound and the heavier fringes of thrash metal with add a pinch of Nine Inch Nail for good measure"and really this description only loosely resembles what Illidiance sounds like. The band's music features a great balance of extremely fast-paced tempos, thrashy riffs, a mix of harsh and clean vocals and spacey synth sounds. Perhaps taking a page from Fear Factory's book, they also include a fair amount of double-kick drum bursts paired in perfect time with chugging guitar riffs.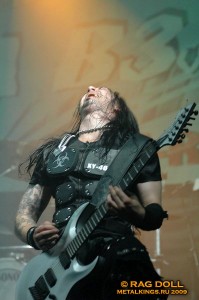 Though their studio recordings are really solid,  Illidiance truly shines in their live performances. They're known for playing extremely tight live and being true showmen on the stage. Complete with matching uniforms that look like something the warriors of a post-apocalyptic world might wear, Illidiance really know how to put on a live show, as their numerous YouTube videos demonstrate.
Somehow, Illidiance find the perfect balance between what you'd expect industrial metal to sound like and something unique and refreshing. So long as they continue to make albums on par with their two previous full-lengths, they'll be poised to take over the industrial metal throne as the kings from the 1990s fade out. If you're a fan of Sybreed, Digimortal or any other industrial metal bands, you'd be remiss to not give Illidiance a chance.
Check out the video they released for their song "New Millennium Crushers" from 2010's Damage Theory: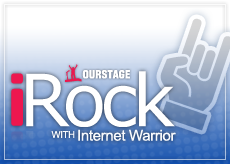 From Germany, that European country that brought us the Autobahn, Fairy Grottoes and David Hasselhoff, comes some of the freshest and most watched rock acts. With festivals like Haldern Pop, Wacken Open and Southside Festival, Germany offers a variety of music but is known for its contributions to rock, metal and, of course, techno. Now, you might not find the traditional rockers that we are accustomed to here in the US. In fact, many of these musicians fuse together various genres to give different groups of people something to hold onto because, when you're a musician lost in a vast sea of talent, you need to find a way to have yourself stick out from the crowd. Luckily, OurStage is home to a German band does just that. This week's iRock artist, Campaign Like Clockwork, hails from the land of Ludwig Van Beethoven and Rammstein.  CLC blurs the line of the conventional produced-to-the-max rock sound by blending some raw emotion with traditional rock and roll and a helping of modern indie dance rock. Below you'll find a playlist of their tracks "We Are Hype," "She's Taking Me" and "Don't Believe." Also, check out their official music video for "We Are Hype,"(for all of you Generation DIY readers, this is a great example of a creative music video that will most certainly get you some buzz).
Without further ado, Campaign Like Clockwork!