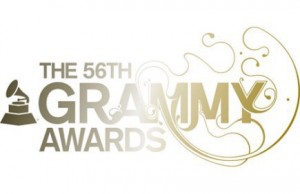 If you love artists like Lorde, Robin Thicke, Bruno Mars, and Taylor Swift, and would like to check out the 56th annual Grammy Awards in Los Angeles in person, you might do well to pre-order the new Grammy Nominees album. Fans who pre-order before Jan. 20 not only get the solace of knowing that a portion of proceeds go towards benefiting the Grammy Foundation and MusiCares, but they'll also be entered to win a trip to the awards ceremony on Jan. 26.
For more than 20 years we have been creating some incredible editions of the Grammy Nominees album,"  Recording Academy president Neil Portnow says, "which again represents some of the great songs and talented artists that make up this year's remarkable nominees."
Check out the track list and decide for yourself.  (more…)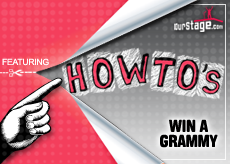 You know you've been rehearsing your acceptance speech for years¦ I'd like to thank the Recording Academy and my fans for all their support ¦ But invariably your reverie is interrupted by your mom calling you for dinner, or your boss walking by your cubicle, or your significant other telling you to shut up and go to sleep.
It might be kind of nice to get your GRAMMY award speech out of your head and into real time, right? But how?
There's no direct route to a GRAMMY, but there is a process. And where there's a process, there's a way. Here's how it works, and how you might be able to work the system.
It all starts with members of the Recording Academy. These people fall into one of three categories: voting members, associate members and student members. "Voting members" are music professionals (creative and technical) with credits on at least six commercially released tracks. Think vocalists, conductors, producers, arrangers, songwriters, etc. "Associates" are recording industry professionals like entertainment attorneys, record label staff, artist managers, etc. And "student members" are just that " college students pursuing a career in the music industry (either on the performance or the business side).
Though all three can submit the recordings they believe are worthy of GRAMMY nominations, only voting members can elevate a recording from the bog of submissions to the upper echelon of nominations, and then eventually, the inner sanctum of awards. (Note: In addition to Recording Academy members, record companies are allowed to submit recordings for consideration, but are not allowed to vote.)
To be submitted for consideration by voting members, you need to meet some somewhat ambiguous criteria, but in general the basic rule is that your recording must have been released for sale with general US distribution between October 1 and August 31 of the eligibility year.
Blockbuster artists who are signed to a major music label face an easier path to Grammydom due to their exposure, their vast support team and the many industry connections that come with both. This is why an artist like Beyonce will inevitably win over the house band at your favorite bar. The path less taken (because it's virtually a 90-degree uphill battle) is to spread your recording virally throughout the labyrinthine network of Recording Academy members and hope that it catches on like Chocolate Rain. That means it requires a herculean marketing and PR effort, which is something that many smaller artists simply don't have the time or the manpower to handle on their own.
But maybe you're the exception. So here's what you do " become a non-voting member of the Recording Academy. Go to as many events in your chapter as you can possibly handle. And look for ways to market your recording to the people who matter. Example: Invite chapter members to a live performance and supply attendees with copies of your CDs for their GRAMMY consideration.)
Who knows, maybe one day you can trade that hairbrush in for a real mic and finally deliver your acceptance speech. And, if you're lucky, maybe Kanye will even let you finish.

T-Mobile and the Recording Academy took over Boston hot spot House of Blues throwing an invite-only extravaganza. The purpose was to promote the Sidekickâ"¢ as well as the organization that produces the GRAMMY®. Recently the New York Chapter of the Recording Academy has formed a Boston Committee in the hopes of nationally uniting both industry and musicians while informing them of the member benefits. And membership has its privileges. Last night members were treated to performances by host Blake Lewis, Lady Gaga and Kelly Clarkson. Production, staging and VIP hospitality were top notch for this Pop spectacular.
American Idol Season Six runner-up Blake Lewis spun iPod tracks, twittered and beat boxed as the entertaining Master of Ceremonies. The event itself demonstrated the inspirational spectrum of popular music, featuring one-of-us success story stars, Lewis and Clarkson, juxtaposed with the dues-paid breakout artist, Lady Gaga.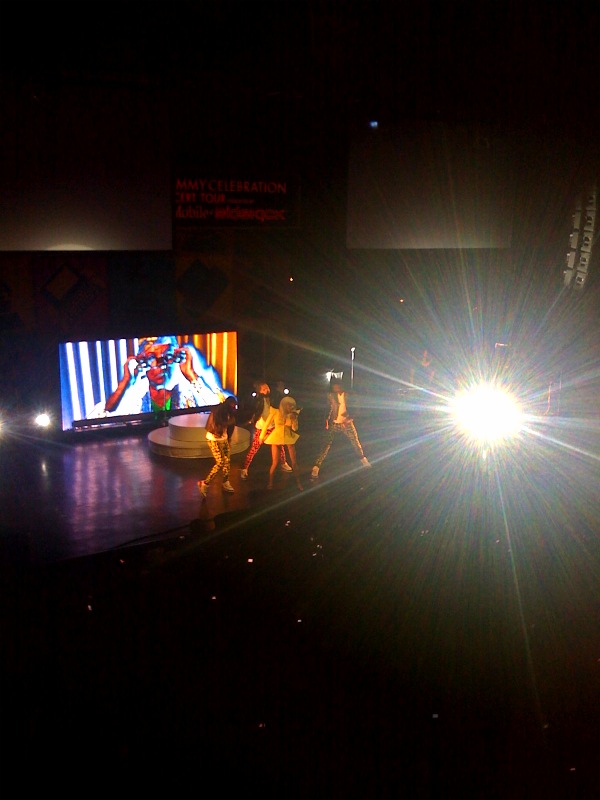 Gaga's career started behind the scenes working at Interscope Records, where she penned songs for acts such as the Pussycat Dolls, Britney Spears and Fergie; all the while performing her own music throughout NYC.  She signed to Def Jam after record exec L.A. Reid overheard her signing down the hallway from his office. She was soon dropped but continued to hone her sound and burlesque performance style in clubs until she was once again spotted and signed to Interscope in 2008.
Last night Lady Gaga delivered a performance that showed she was deserving of the spotlight. She is a true entertainer, delivering a show filled with avant-garde fashion, dance, and video montage. But she is also a powerful vocalist and talented musician. These talents were best demonstrated through the piano-accompanied debut of a new song Future Of intertwined with vox-and-keys-only version of Poker Face. However it was her chart-toping electronic dance songs that turned the audience out.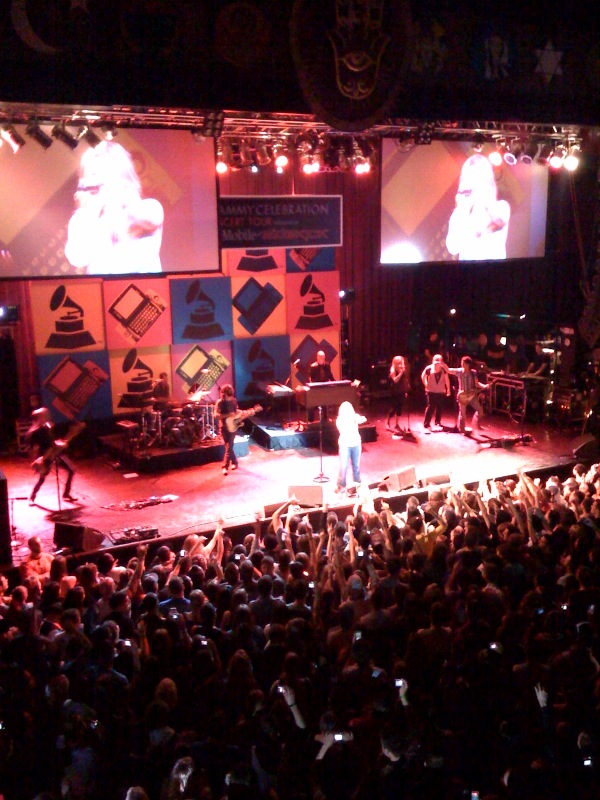 America's sweetheart, and most success Idol, Kelly Clarkson closed the night with a set jammed-packed with her chart topping singles. Clarkson's celebrity status continues to capture US audiences who can relate to the chanteuse's pre- Idol financial hardship and family struggles. Regardless of personal opinions one may have about the Idol franchise, few can deny her inspirational rise to fame.
Clarkson, looking over a zealous audience of fans singing the lyrics to all of her songs, appeared as if she was just another young fan at a concert. Her ordinary identity yet diva talents were displayed as she performed hits such as Walk Away, Never Again and Because Of You. Clarkson's vocal stylings were reminiscent of Janis Joplin's, while also evocative of present day trendsetter Gwen Stefani. However, Kelly Clarkson's demeanor was very much the pretense-free girl from Burleson, Texas, albeit one with seven year's studio and tour experience.
The evening's talents represented some of The Recording Academy's most successful members and served as a warm welcome to some of Boston's newest members. For information on how artists, industry, and aspiring college students (whether performance or industry driven) can become members of the National Academy of Recording Arts & Sciences (NARAS) visit the GRAMMY's website.