From TVs in the UK to radio stations all over America, it's been an incredible year for Mumford & Sons. What better way to share their success than by documenting their U.S. tour with their film The Road To Red Rocks.
Showcasing a life on the road, with interviews, footage of their performances at Colorado's Red Rocks amphitheater, and the general routines of life on the road, the documentary will hit shelves Jan. 22 in the U.S. and Nov. 26 in the UK, with a Nov. 30 release in New Zealand.
The film will be released on DVD, Blu-Ray and a special vinyl audio package, which will include a 96-page booklet. Check out the trailer for yourself right here and the band performing "I Will Wait" at the Red Rocks amphitheater and let us know in the comments; are you as excited as us for this release?
If you like Mumford & Sons, check out OurStage artist Gerald Edward.
More like this: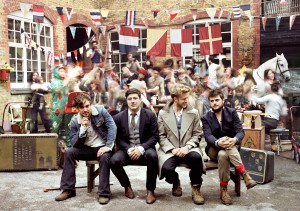 On August 28th and 29th, folk rock sensations Mumford & Sons performed at the famous and awe-inspiring Red Rocks Amphitheater near Morrison, Colorado. From this experience, the band plans to release a documentary called Road To Red Rocks, including footage of the live performance, life on the road, and, in an interesting twist, fan submitted home-videos of their experiences before, during, and after the show. Now, after a three part series of promo trailers, the band have released their official music video for new single "I Will Wait" off their upcoming album Babel, which will be out September 24th. Click here for preorders, and check out the video below:
More Like This:

Go ahead and call Yonder Mountain String Band a bluegrass group if you want to, but if you take in some of their shows this summer"such as one at FloydFest in Floyd, VA on July 30 or their headlining gig at Red Rocks Ampitheatre in Morrison, CO on Aug. 20"prepare for a surprise.
Not only will the band likely debut some of its new music slated to be released in 2012, but all of their songs will showcase why they are revered as one of the most progressive bluegrass bands out there. Their signature sound not only swirls rock, pop and hints of other genres into the bluegrass mix but the players' expertise have made them a darling of jam band aficionados.
"It's cool there are a lot of other voices [in the] bluegrass world," said bassist Ben Kaufmann. "I feel kind of like [our band is] part of an icebreaker. We've proven you don't need drums and electric amplification to attract a young audience."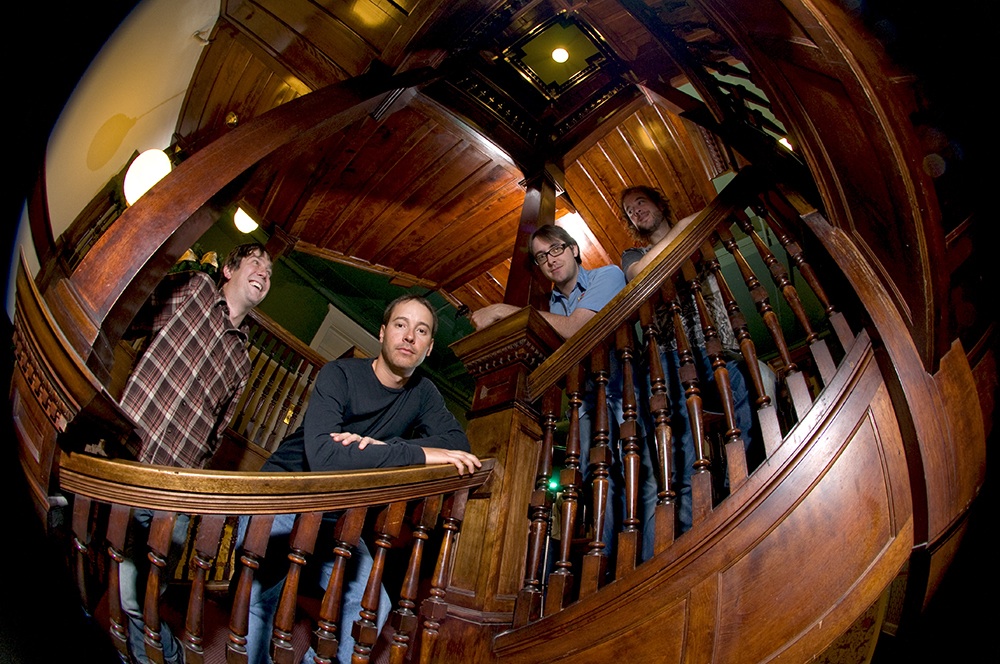 Of course, bluegrass fans know that those who follow the genre are passionate about what constitutes true bluegrass. The father of bluegrass, Bill Monroe, was a strict traditionalist who didn't enjoy any type of variation in the sound. Not so strict is Del McCoury, who was a member of Monroe's band and is now thought of by many as the leader of bluegrass. McCoury has not only championed progressive bluegrass bands but has mixed his own music with other genres including New Orleans' Preservation Hall Jazz Band.
A love for both traditional bluegrass and the new grass movement is what initially brought banjo player Dave Johnston and  Jeff Austin, who plays mandolin in the band, together musically as students in Urbana, IL. Their collaborations continued and expanded after the two moved west and met Kaufmann and guitarist Adam Aijala.
Yonder Mountain String Band, which officially formed in 1998 and was playing legendary venues such as San Francisco's Fillmore within a few years, sees their band as one of the pioneers in further opening up the genre to younger audiences.
"I see us being an important band because we have kind of taken the starch off the collars and church out of the music," said Johnston, noting that although they don't play more pop-oriented bluegrass, they are still fans of that part of the genre. "It's kind of like we have fulfilled an essential need because kids come to see us. Although we're based in bluegrass and new grass, we don't try to limit our sound or what we want to do."
That's one reason younger audience respond to the sound, the band mates say. Pure forms of country, rock and other traditional genres are almost non existent in contemporary music.
"Country isn't one thing, rock isn't one thing, and that's where music is going," said Johnston. "We have existed our entire careers not caring what genre our music is from. We are looking for a blend of genres and experimentation…We aren't looking for hits, we are looking for good songs."
For news about the band, go to their web site.