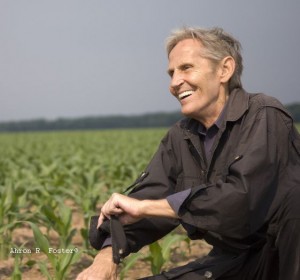 Some people think of The Last Waltz – the Martin Scorsese-directed documentary about The Band and their star-studded farewell concert – as the greatest rock film ever made. Others will say that it is an overblown, Hollywood-engineered, ego project on the part of guitarist Robbie Robertson, bordering on fiction.
Levon Helm, The Band's singer and drummer, fell definitively into the latter category. He made as much clear in his entertaining memoir, This Wheel's On Fire.
Be that as it may, that film opens (after the encouraging warning that "THIS FILM SHOULD BE PLAYED LOUD") with The Band's last song of the night, a cover of "Don't Do It" sung by Helm. This was my first conscious exposure to The Band and it was mind blowing. To see this guy, playing drums with such style and subtlety on the most swinging of tracks, all while singing his ass off, and really leading the band, is to see a performer at the top of his game. And this after hours and hours on stage.
By virtue of his songwriting and ambition, Robertson is remembered as the de facto leader of the group. And you can't say that any one of the guys was the soul – not when you've got Richard Manuel and Rick Danko – but Helm always seemed like the heart, the center of The Band. He was always a substantial presence and the model of a drummer.