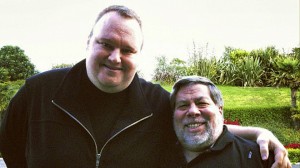 The past week has seen a lot of good news for file sharing service Megaupload and founder Kim Dotcom as he fights his extradition to the US. Judge Helen Winkelmann of the New Zeland High Court ruled today that the warrants used to arrest Dotcom and search and seize his property were "invalid." In Winkelmann's brief on her ruling, she stated that the warrants used in the case were too vague and general. As such, their use in the arrest of Dotcom, the seizure of his assets, and the removal of Megaupload's servers from New Zeland by the FBI, was illegal.
The ruling marks a major victory for Dotcom and his defense team. At FBI, at the behest of the RIAA, MPAA, and various trade organizations in the US, has been investigating Megaupload and Dotcom for the past two years. It is alleged that Megaupload was actively encouraging users to host copyright infringing content through the service, profiting from increased traffic and ad revenues from such content.
It seems that Dotcom also has some friends in high places. Steve Wozniak, co-founder of Apple, voiced his opinion that the case against Dotcom is "hokey."
"Copyright violation is wrong," Wozniak said in an email to CNET. "So is driving over the speed limit. But don't let that halt the progress of the digital age." Dotcom also received some Twitter love from famous hacker Kevin Mitnick.
Police in New Zeland and the FBI have not offered comment on the ruling.