A lot of musicians produce their own music, but there is a smaller field of those who can produce other artists AND are successful at it. Here's a list of nine artists better known (in most cases) for their own musical efforts but who have significant bodies of work as producers. This is not to say that they are the "best" or that they are listed in order of greatness. The list is ordered according to a mixed assessment of the worthiness of the things they've produced and the amount of producing they've done.
9. Phil Collins
Phil Collins, who has had massive success as a solo artist and as a member of Genesis, produced hits for Frida (ex-ABBA), Howard Jones and Philip Bailey, among others. He then presided over the loosest use of the term comeback, when he helped Eric Clapton score big with Behind the Sun (1985) and August (1986). Weeeeeeeak.
8. Jack White
Seems like Jack White has put touring on the back burner in favor of his newfound music mogul-dom. Before he really ramped up work on his Third Man Records label, store, mobile unit and future empire, White branched out from The White Stripes to produce 2001's Lack of Communication by The Von Bondies (whose lead singer would later be punched many times in the face by White) and Loretta Lynn's 2004 LP Van Lear Rose. He has produced most of his own studio projects, including The White Stripes, The Raconteurs, The Dead Weather and Another Way To Die, the theme to the Bond film Quantum of Solace, with Alicia Keys. White produces sessions for his own Third Man Records and has worked with Wanda Jackson, now ex-wife Karen Elson, The Black Belles and of course, Stephen Colbert.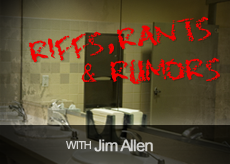 Look, this is 2011 after all"you'd think it would be safe to assume that every '80s band with an inclination to reunite would have done so by now. After all, over the last year we've had brand new albums from such happily reconvened '80s icons as Duran Duran, Devo, OMD and Modern English, to name just a few, and that's not even counting the number of New Wave era bands currently out there on the oldies trail (Missing Persons, anyone?). For the most part, the major acts of the '80s who remain dormant are either dead, alienated from each other or simply dead-set against revisiting old glories. But then along come The Cars to throw a monkey wrench into our carefully crafted presumptions.
For those who don't recall, the Bostonians who brought the skinny-tie sound to the masses called it quits after 1987's Door To Door, and the closest they came to a reunion was in 2005, when founding Cars guitarist Elliott Easton and keyboardist Greg Hawkes worked briefly with Todd Rundgren under the name The New Cars. Frontman Ric Ocasek and drummer David Robinson were seemingly uninterested in getting back behind the wheel at the time, and singer/bassist Ben Orr had unfortunately passed away in 2000. Still, this short-lived semi-revival was all the band's fans had to hang onto…until now.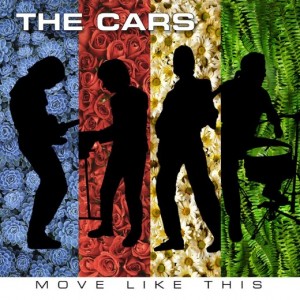 Last July, seemingly out of nowhere, Cars aficionados visiting the band's Facebook fan page suddenly had their hopes raised for the first time, by a photo posted without comment or explanation, featuring all four surviving Cars playing together in a rehearsal space. Before long, the expectations that ran rampant were soon stoked by the posting of tantalizing clips from new Cars songs (as opposed to New Cars songs) "Blue Tip," "Free," and "Sad Song," each of which sounded remarkably like, well, The Cars. And now, the final veil of mystery has been pulled away, and the full details of the Cars reunion have been revealed. Ocasek, Easton, Hawkes and Robinson will give the world the first Cars album in 24 years on May 10th, when they release Move Like This on Concord Records.
Instead of bringing a stranger into the fold to replace the late Orr, Hawkes will expand his duties to covering the band's bass lines. Beyond that, all things relating to Move Like This seem to be in classic Cars mode, from Ocasek's trademark chunka-chunka rhythm guitar to Hawkes' video-game-soundtrack synth lines. While it hasn't been officially confirmed so far, the producer is widely reported to be Jacknife Lee, the Irishman who has helped new artists bring an '8os sensibility to their sound (Bloc Party, Editors) as well as aiding '80s bands in making the shift to the 21st century (R.E.M., U2). There's been no word so far about the boys taking their reunion to the stage, but come the summer, after the new songs have had a couple of months to work their way into the world's ears, the idea of a Cars tour is sure to start looking good to all concerned. Until then, we'll just have to keep our fingers crossed and our wraparound shades firmly secured in anticipation.