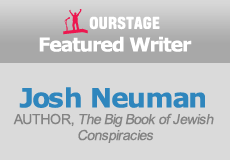 This year's Golden Globes generated more buzz than any awards show in recent memory and the reason is simple: Ricky Gervais killed. Even though it's technically GRAMMY season, the culture still can't seem to shake Gervais fever. The latest news?"February 1st's report that Gervais has been invited to host the Globes next year, after all. But it seems a shame to have to wait til then for a reboot. Especially in a year in which F**k You was its anthem, how could anyone but an insult-artist like Ricky Gervais host the GRAMMYs? Call it thought-experiment, fan fiction or just my own insatiable craving for MORE RIGHT NOW, but here's one fanboy fantasy of Ricky Gervais hosting the 52nd Annual GRAMMY Awards.
Applause from the audience at the Staples Center as Gervais, dressed as the Devil is elevated through a trap door on-stage. Smoke billows out from under him and Gervais takes a puff from a cigar as the audience rises to its feet.
Thank you and hello. Welcome to 2011 GRAMMYY Awards or what some people are calling the year Justin Bieber's balls finally drop.
Bieber grins and winks at his left ball, which winks back. Gervais' eyes light up as he notices Lady Gaga in the front row.
Lady Gaga, your highness. Lady Gaga isn't just a pop star, she's a fashion icon. In fact, she showed up at the VMAs dressed in meat, which was all fine and dandy, til Big Boi lit a fire underneath her chair and attempted to shove a spit up her ass¦On the way in here I saw Cee-Lo talking to Big Boi and for a second I thought it was an Al Roker before-and-after photo.
Not many people realize but Drake is a Jew"which explains how a Black guy could be such a pussy¦ All kidding aside, Drake's come a long way since his rowdy childhood growing up on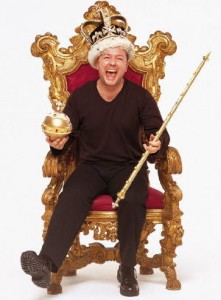 the mean streets of Toronto: When he 13 he was caught on the corner hustling trigonometry homework. When he was 16, the principal found a fully loaded water balloon in his locker¦ I actually bumped into Drake on the way in here and he was holding an icepack. So I joked, ˜Lil Wayne punch you again?' ˜No,' he replied. ˜But Justin Bieber gave me a really painful noogie.'
Drake's back is turned towards the stage as he fights off Bieber, sitting behind him, now giving him a wet willy.
And speaking of hip hop stars, Eminem is here. Eminem, I gotta say, you look great. You remember when Eminem ballooned up? It got so bad people said he was starting to resemble Jessica Simpson.
And how about that Susan Boyle? Some call her an inspiration, some call her a virtuoso. I call her ˜Katy Perry minus two and a half pounds of makeup.'¦ And what can you say about Katy Perry that hasn't already been said? I mean, other than: ˜She's an incredibly gifted singer who only became successful after years and years of struggle and a stubborn refusal to reinforce the most sexist caricatures of our age?'
Katy Perry"simply aghast as she adjusts her nipple-illustrated nipple-coverings.
Paul McCartney pushing 70 and still going strong"how about that? This year he's nominated for his latest hit, ˜Helter Skelter.' Money that tight, Paul?  Who's playing backup on that, Heather Mills' accountant? C'mon, that song is so played-out it made Charles Manson try and get somebody to stab him to death.
But like every GRAMMY show, this one had its fair share of controversy. Despite 5 Top Ten hits in 2010, Ke$ha was not nominated tonight. But the thing I told her to remember is that the GRAMMY's aren't a popularity contest. As the nomination of Kenny G for best pop instrumental album amply proves.
Kenny G mouths the words, You're dead, bitch.
As his nomination for This Is It attests, Michael Jackson's spirit lives on. In fact, just yesterday, that spirit was caught molesting Caspar the Friendly Ghost. Yeah, he claimed he had an amusement park inside his coffin called, Foreverland.
Boos erupt from the audience. Someone finally screams: For Godsakes, get this guy off the stage.
As you know, I am very grateful to God for making me an athe¦.
At that instant, a bolt of lightning crashes through the roof of the Staples Center and instantly fries Gervais. The audience is speechless. The well-modulated Voice of God fills the room:
Geez, I haven't heard a room so quiet since the premiere of Ghost Town.
The Good
New Muppets film to feature Lady Gaga, Jack Black, Dave Grohl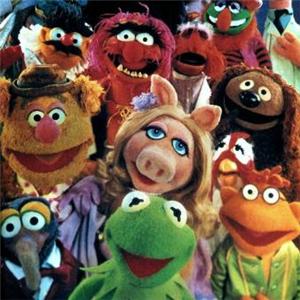 Last time we saw the Muppets, they were busy reuniting Gonzo with his alien family in Muppets From Space. Who knows what sort of crazy capers they'll undertake in the new Muppets movie, currently in production. What we do know is that Jason Segel wrote the script and Dave Grohl, Jack Black, Lady Gaga and Ricky Gervais will all reportedly make an appearance. Grohl will step in for Animal behind the drum kit. No word on what role Gaga will be playing. Our guesses are either Janice's long lost sister or a Kermit-obsessed version of Buffalo Bill from Silence of the Lambs.
Amy Winehouse nets $1.55 million for private concert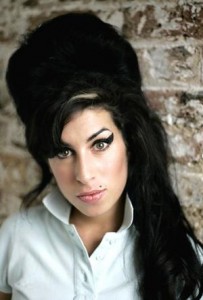 Amy Winehouse delivered a two-hour private performance to Russian businessmen"her first full singing gig in two years. The price tag? A cool $1.55 million. One member of the crowd called her performance fantastic. They drink a lot of vodka in Russia, right? Just asking.
The Bad
Captain Beefheart dies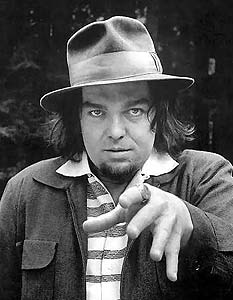 Captain Beefheart, an influential icon of the ˜60s psychedelic scene, died from complications of multiple sclerosis this week. He was 69. Beefheart, born Don Van Vliet, garnered attention for the often eccentric, always innovative rock he created with his Magic Band, a rotating roster of musicians. Beefheart spent his later years as a reclusive painter in California. R.I.P.
Kings of Leon's tour bus catches on fire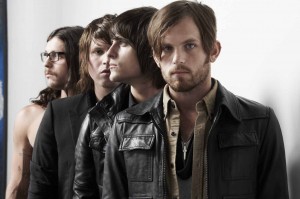 Kings of Leon had to cancel their concert at London's O2 arena on Tuesday after two tour buses caught fire in the loading area of the venue and were burned out completely. Six people were treated for smoke inhalation. No word on the source of the inferno, but reportedly the band's sex is on fire, so you do the math.
The Ugly
Lady Gaga bites head off Santa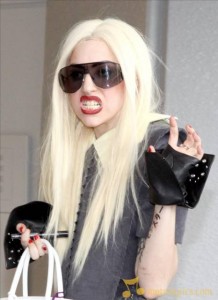 Ozzy Osbourne will forever live in infamy for once biting the head off a bat in concert. Now Lady Gaga has her own tale of stage carnage to add to her legacy. At a show in London last Friday, a fan threw a stuffed Santa Claus doll onto the stage. Gaga responded by biting into its neck while shouting, I hate the holidays. I'm alone and miserable you fucking stuffed little toy. After beheading St. Nick with the heel of her shoe, the singer resumed her performance. And that, little children, is how Santa Claus died.
Miscellany