What the hell is a Van der Graaf Generator anyway? That's the question a lot of people were probably asking back in 1969, when the first album by a young British band of that name appeared. In fact, a Van de Graaff generator (note spelling) is a device that creates electrostatic energy, but the group named after that machine generated an electricity all their own. By the early ˜70s, after releasing such cult-classic records as He To He, Who Am The Only One, and Pawn Hearts, Van der Graaf Generator had established a musical reputation as the Richard III of U.K. prog-rock bands, reveling in the dark underbelly of the human condition and casting a crooked half-smile upon creation as something slightly sinister simmered in the background.
While the initial incarnation of the band fell apart in 1978, Van der Graaf returned to active duty in 2005 with Present, as a trio featuring original members Peter Hammill, Hugh Banton, and Guy Evans. Incredibly, the 21st century version of the group turned out to be just as vital-sounding as the original ensemble, and they've recorded four albums together so far, with the fourth, ALT, out on July 3. Prolific VDGG frontman Hammill also just released a new solo album, Consequences (he's maintained an active solo career since the early ˜70s), and he's currently busy touring America with his Van der Graaf bandmates.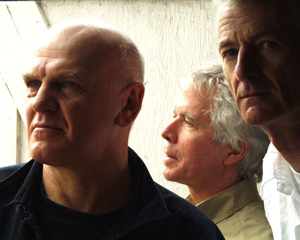 The new band album is kind of an unusual one because it's kind of improv, says Hammill. I know a lot of Van der Graaf is pretty out there, but this is out there even by Van der Graaf standards. That's coming out more or less simultaneously with the tour, but on the tour we'll be doing comparatively normal songs. On the new album¦it's all instrumental for a start, which is not normal for Van Der Graaf, but basically it's stuff that built up since 2005. Every time we got together for a rehearsal period or for a recording period, there would always be some element of improvisation that was recorded. We've got a long track record individually and collectively of doing things that are not really in any rock area, they're more sort of musique concrete sounds, so that's more or less what this new record, ALT, is about. Basically, the material built up over a period of years until it reached a kind of critical mass and we went, Okay, actually, this is not our usual stuff, but it's also part of our story and our history, so now is the right time to put it out.

Pearl Jam. Bruce Springsteen. Neil Young. Radiohead. Green Day. Practically every rock icon who has seen the light of day in the last couple of decades has been on the business end of Danny Clinch's camera. Not only has Clinch emerged as his generation's preeminent rock & roll photographer, he's also directed videos for everyone from Tom Waits to the Foo Fighters, and his 1999 photo book, Discovery Inn, stands as one of the modern era's finest collections of music photography. Now Discovery Inn has been updated for the iPad age, as an interactive app that includes not only the unforgettable images from the original book, but an abundance of additional multi-media material.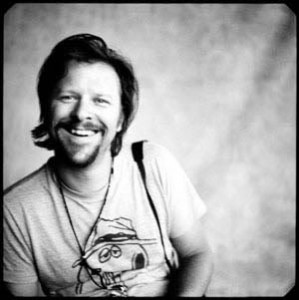 Clinch comes by his claim to the Annie Leibovitz mantle honestly, as he learned directly from her, having worked as an intern for her at the beginning of his career. "Her work ethic was amazing," Clinch recalls, "She never took no for an answer. However she wanted to get things done she would get them done, she was just really driven." Perhaps even more importantly, Clinch learned from her how to put his subjects at their ease. "She just has a way with people and getting them comfortable that not too many people have," says Clinch, touching on a skill that is one of his own not-so-secret weapons.
The priority on Clinch's own agenda is always remaining respectful of the moment while illuminating the essential aspects of whoever is standing in front of his lens. "I'm trying to capture something about the person that's gonna resonate with the viewer," explains Clinch, "I'm not overly directing them." That naturalistic quality is ever present in Discovery Inn, a collection Clinch says first came to life as an idea through "these friends of mine who had started that company Razorfish. They had done really well for themselves, and they're big supporters of the arts. They said 'Let's do a book of your photographs.' We had no guidelines, no one was saying 'Put this on the cover, it'll sell better.' We made this book and we wanted to keep it really simple."