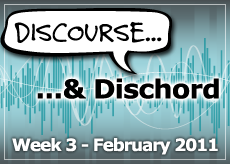 The Good
Stop. GRAMMY time.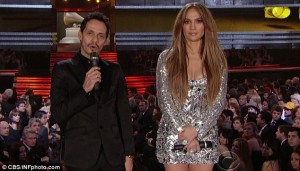 Shall we begin with Lady Gaga's entrance by egg? Or perhaps make mention of her shoulder zits? Then there's Jennifer Lopez and Marc Anthony's uncomfortably terse stage banter. And let's not forget Arcade Fire's amazing upset for Album of the Year. So much to discuss! Maybe we'll just let the folks at Best Week Ever handle all the GRAMMY highlights.
James Earl Jones recites Justin Bieber lyrics
Not to be outdone by Gordon Pinsent, actor James Earl Jones dug deep to bring some emotional resonance to Bieber's Baby on The Gayle King Show. How will fans react to this treatment of the Bieber canon? If it's anything like their outrage over Biebs losing the Best New Artist GRAMMY to Esperanza Spalding,  JEJ better guard his Wikipedia page.
The Bad
Beyoncé and Jay-Z headed towards the big D?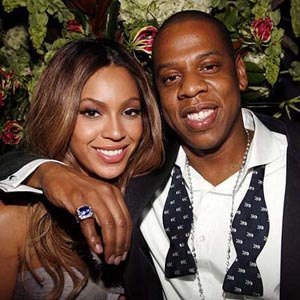 Could there be trouble in HOVA-ville? A new report claims that Jay-Z and Beyonce Knowles have agreed to a trial separation due to marital discord. The point of contention: Beyoncé's uterus. JayZ wants to put a little jigga in there, Beyoncé is less than crazy in love with that idea.
The Ugly
David LaChapelle sues Rihanna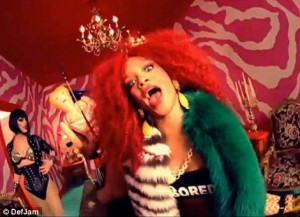 Being banned in eleven countries was an inauspicious start for Rihanna's S&M video. Now the singer is being sued by celebrity photographer David LaChapelle, who claims the video copied eight of his images. Is Rihanna perfectly good at being bad after all? Looks like a judge will decide.
Miscellany