The Good
Weird Al Yankovic, Steven Tyler and Alice Cooper ring in NYE
Lots of big names played shows on New Year's Eve, but no stage packed more star power into a smaller square footage than this one in Maui. Watch the holiday's oddest trifecta play Come Together below.
Justin Timberlake off the market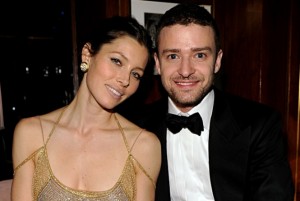 NOOOOOOOO!!!! That's us quoting every woman (and a fair share of dudes, too) who heard the rumor that Justin Timberlake got engaged to Jessica Biel this week. Let's hope he put a ring in the box this time.
The Bad
Rihanna and Chris Brown spark speculation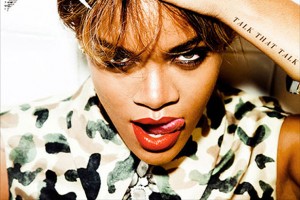 Tweeps following Chris Brown and Rihanna picked up on some heat waves this week when Brown tweeted a cryptic Love U more than u know!" followed a minute later by a similar tweet from Rihanna that read "I'll always love u #1LOVE." This wouldn't be so weird if not for the fact that Chris Brown's mother, Joyce Hawkins, tweeted this, which Rihanna seemed to respond to a minute later with this. You can read more about the antics of these two crazy kids here.
Miley Cyrus punks Khloe Kardashian
Miley Cyrus and Kelly Osbourne got Khloe Kardashian good for an upcoming episode of Punk'd. The two invited Kardashian over for a girl's night, where a delivery boy accidentally zips up his ¦ well, just watch the clip.
The Ugly
Sinead O'Connor's marriage back on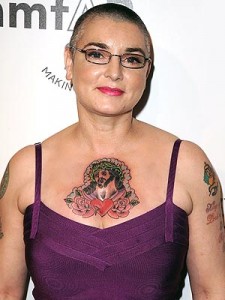 Sinead O'Connor has continued her tradition of over-sharing. After announcing last week that her marriage was over, the singer announced this week that it was back on with a bang. Her tweet was too TMI even for us, but if you simply must know what it said, you can read it here.
Katy Perry and Russell Brand split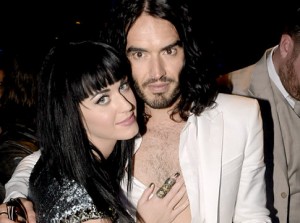 After only eighteen months of marriage, loveable wack-jobs Katy Perry and Russell Brand are headed to splitsville. Brand filed for divorce this week, citing irreconcilable differences. Rumor has it the split is mutual, but Brand filed the paperwork due to Perry's very religious beliefs. R.I.P., teenage dreamers.
Miscellany


The Good
Justin Timberlake and Andy Samberg laugh in the face of the apocalypse
The world's is supposed to end tomorrow, but no one's said what time. Let's hope we all get to watch at least the first half hour of the season finale of Saturday Night Live. Justin Timberlake is hosting, and Lady Gaga is performing. Talk about going out with a bang. Check out the promos below.
Pearl Jam celebrates twenty year anniversary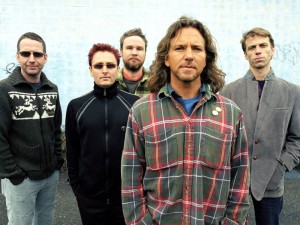 Hard to believe it was twenty years ago that we were all wearing flannel, combat boots, and saying things like, Mom, Eddie Vedder is in Pearl Jam not Nirvana"GAWD YOU'RE SO EMBARRASSING. To celebrate the two decades that have passed since Pearl Jam's breakthrough record, Ten, the band is releasing a book and a documentary by Cameron Crowe and embarking on a tour. Maybe by their thirtieth anniversary we'll have finally decoded the lyrics to Yellow Ledbetter.
The Bad
Cali Swag District rapper M-Bone killed in drive-by shooting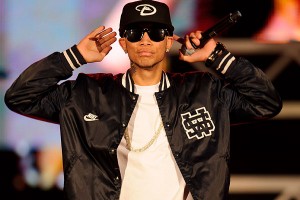 In a violent death all too similar to Tupak Skakur and Biggie Smalls, rapper M-Bone was killed outside of a liquor store this week, the victim of a drive-by shooting. The rapper was one-fourth of the hip hop group Cali Swag District, who rose to fame with their dance hit Teach Me How To Dougie. M-Bone was in his hometown of Inglewood, CA, at the time of his death. No arrests have been made. R.I.P.
Oprah knocked off her power throne by Lady Gaga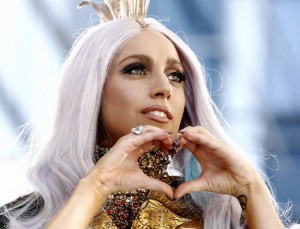 Oprah hasn't even finished her farewell tapings, and already she's been dethroned by Lady Gaga on Forbes' Most Powerful Celebrities list. Gaga earned $91 million in 2010, has 32 million Facebook fans, and 10 million Twitter followers. Oprah can console herself with the fact that she still made more than three times Lady Gaga's income last year. Here's a $1,000 bill"wipe those tears away and go have lunch with Gayle.
The Ugly
Nicki Minaj dumps Diddy as manager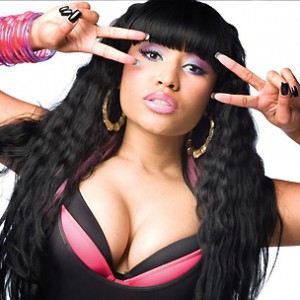 After only a year together, Nicki Minaj has fired Diddy and James Cruz as her managers. The rapper is now reportedly working with Gee Roberson and Kyambo Hip Hop Joshua at Hip-Hop Since 1978, who also steer the careers of Drake and Lil Wayne. Looks like Diddy knows about making the band, just not managing it.
Rihanna and Chris Brown following each other on Twitter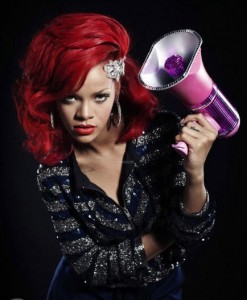 This week many of Rihanna and Chris Brown's fans were aghast to discover the two had begun following each other on Twitter. Rihanna promptly (and harshly) put her most vocal critics in their place, tweeting, [sic] its f"kin twitter not the alter! calm down. Note to self: Never criticize Rihanna.
Miscellany