The Good
Taylor Swift and Zac Efron serenade Ellen
Just in case there are a few of you out there who aren't nursing a serious crush on Zac Efron and/or Taylor Swift, we thought we'd help you out with this adorable clip from Ellen in which the two Lorax stars perform Foster the People's Pumped Up Kicks. Watch them cleverly switch up the lyrics, then sigh deeply and enjoy your new unrequited love like the rest of us.
Obama sings the blues with B.B. King
Whether you love or hate Obama, you can't say our President can't carry a tune. Watch the Commander-in-Chief sing Sweet Home Chicago with B.B. King during the taping of a PBS special called In Performance at the White House: Red, White, and Blues. We bet Sarkozy can't belt it out like that.
The Bad
Adele pulls an M.I.A. at Brit Awards
Adele picked up a dirty habit watching the Super Bowl halftime show. After being cut short for giving an overly-long acceptance speech, the GRAMMY-winning singer flipped the bird to cameras. We've got the clip below, but blink and you'll miss it. That Adele is quick on the draw.
Justin Timberlake plays Bon Iver on SNL
Justin Vernon may have won a GRAMMY (albeit, reluctantly), but that doesn't mean he's won everyone's respect. The singer songwriter's somnolent songcraft was lampooned by Justin Timberlake on SNL. We'll see how well the self-important songwriter takes a joke, but for now, enjoy the spoof.
The Ugly
Chris Brown gets nasty on Rihanna remix
Rumors have been swirling that Rihanna and Chris Brown are hooking up behind the scenes, and RiRi's new remix of Birthday Cake isn't doing much to squash the talk. Despite their troubled past, the singer recruited Brown for the track, and he took the opportunity to get raunchy, like R. Kelly-style. Sample lyric: Girl, I wanna f**k you right now / Been a long time, I been missing your body. Maybe if he hadn't assaulted that body, he wouldn't have to miss it ¦ eh, Chris?
Miscellany

The Good
Madonna's Super Bowl performance
As you well know, Madonna provided the halftime entertainment for the Super Bowl, and"we gotta say"she wasn't half bad. OK, yes she stumbled a little bit, and yes, the whole part with LMFAO was pretty awkward, and yes, Richard Simmons on the tightrope gave us nightmares. But if we can still strike a pose like Madonna when we're fifty-three, we'll be pumped.
OK Go make corporate-sponsored magic
We gotta hand it to OK Go, they know how to make product placement look somewhat cool. First with State Farm and the Rube Goldberg machine and now with the Chevy Sonic in their new video for Needing/Getting. Watch the band play miles of instruments using pneumatic car arms, and enjoy that, uh, blistering guitar solo.
The Bad
Nick Carter skips sister's funeral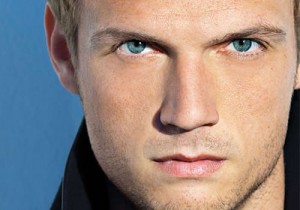 Leslie Carter was laid to rest over the weekend, but her big brother Nick opted to play a concert instead. The Backstreet Boy explained to E! News, I wanted to be at my sister's funeral, but my family has always had a complicated dynamic." Not cool, bro.
Lana Del Rey tour dates cancelled
Though we thought Lana Del Rey sounded great and looked only slightly awkward during her SNL performance a few weeks ago, some people had more extreme reactions. Rumor has it concert promoters pulled out after seeing the chanteuse's wobby performance. Del Rey's SXSW appearance has been canceled, and her Australian tour dates have been postponed. Looks like she'll have more time on her hands to play those ¦ video games. Sorry, that was terrible.
The Ugly
M.I.A.'s  finger is the new Janet Jackson's nipple
M.I.A. followed in Miss Jackson's footsteps by creating some Super Bowl controversy this weekend. The singer flipped the bird during her performance with Madonna, thus pissing off the NFL and NBC. Not sure what they expected from the girl who has burkas on her show rider, but hey, at least they only saw a finger"right, Janet?
Miscellany