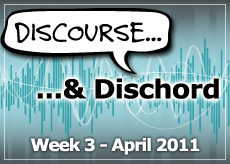 The Good
Jeff Buckley biopic is official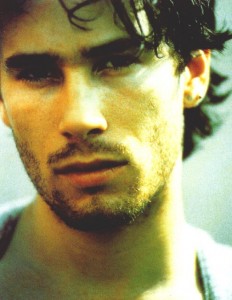 It's been almost fourteen years since Jeff Buckley's tragic drowning in Memphis, and since that time his mother, Mary Guibert, has turned down countless requests to have his story adapted for film. But now, through some divine intervention or the healing of wounds over time, Guibert has released his music for an upcoming biopic and will serve as a producer on the project. The screenplay will be written by Ryan Jaffe (The Rocker), and Jake Scott, son of Ridley Scott, will direct the film. No word on who will play Buckley, though Robert Pattinson, James Mardsen, James Franco and Jared Leto have all been mentioned as potential candidates. Expect a Jared Leto audition tape in three ¦ two ¦ one ¦
Beyoncé collaborates with Michelle Obama on "Move Your Body"
We were excited about Britney Spears collaborating with Rihanna on her S&M remix, until we heard that Beyoncé was collaborating with Michelle Obama on the First Lady's Let's Move campaign to combat child obesity. The singer retooled her hit Get Me Bodied into a kid-friendly track called Move Your Body. An official video is forthcoming, but for now, check out the killer choreography below.
The Bad
Justin Bieber hassled in the Holy Land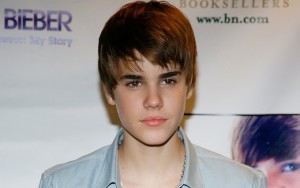 Justin Bieber was all stoked about visiting sacred sites during his trip to Israel. But then, the paparazzi arrived on an unholy crusade for photos of the pop star, crushing his prayer for a little peace in the Middle East. Bieber took to his virtual Wailing Wall, Twitter, to give the paps a tongue-lashing. They should be ashamed of themselves. Take pictures of me eating but not in a place of prayer, ridiculous. Give those heathens hell, Bieber!
Coldplay fans least likely to give it up on first date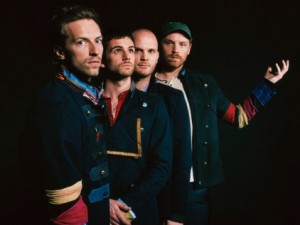 Love the lyrics to Yellow? You probably won't be dropping trou on the first date then. Tastebuds.fm, a music dating site, took a poll of its users and determined that Coldplay lovers are more modest when it comes to the boudoir. Nirvana fans, on the other hand, are ready to bone. Next time you hear someone singing, Come as You Are, know they mean it.
The Ugly
Rebecca Black's "Friday" tops 100 million YouTube views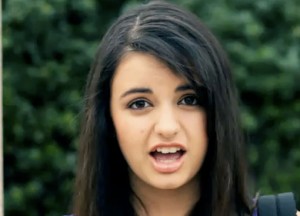 Guys, really. Knock it off. You're just encouraging her.
Gwyneth Paltrow and Jay-Z interview each other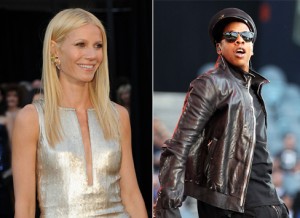 In the simultaneous ego stroke heard ˜round the world, celebrity bloggers Jay-Z and Gwyneth Paltrow interviewed each other for their respective sites"his, Life + Times and hers, GOOP. Our favorite commentary on this exchange has to be a user comment that follows Jay-Z's post: WTF kind of mutual masturbation is this shit? Indeed, deauxieme_peau. Indeed.
Miscellany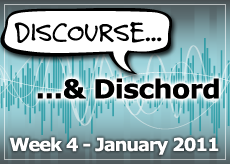 The Good
Decemberists debut at Number 1 on Billboard
For the first time in their career, Portland folk rockers The Decemberists debuted at the top of the Billboard 200 with their latest offering The King Is Dead. Hitting the top of the charts is always a big deal for an independent band, but their sales figure"94,000 copies"is underwhelming. Still, it was enough to keep Kidz Bop 19 from nabbing the Number 1 spot. And for that, we are eternally grateful.
Jeff Buckley biopic in the works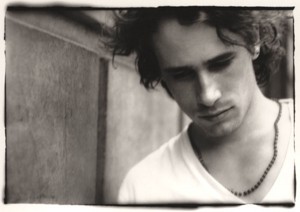 It's been almost fourteen years since singer-songwriter Jeff Buckley drowned in the Mississippi River. In the years since his tragic death, his mother, Mary Guibert, refused to release his music for any of the hundreds of screenplays she saw. Now it seems like the right treatment has finally arrived. A Buckley biopic is in the works, with Robert Pattinson, James Franco, Jared Leto and James Mardsen all competing to play the iconic crooner. Guibert's a tough cookie"we can't wait to see who wins her approval.
The Bad
Nicki Minaj's fans get her kicked out of London hotel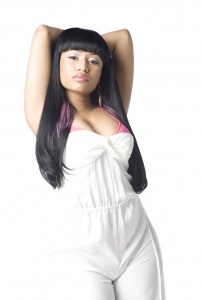 Nicki Minaj returned from a long day of press in London to find out she had been kicked out of her room at the Dorchester Hotel. The reason? Her fans, or as Minaj calls them, her barbz. Apparently a gaggle of barbz clashed with the paps, fights broke out and an ambulance was called. Nicki took to Twitter to thank her tenacious fans for their support, saying, It got a bit CRAZY ¦ hopefully the next hotel will be nicer. And maybe undisclosed?
Charlie Louvin dead at 83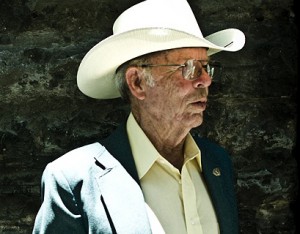 Charlie Louvin, one half of the legendary Louvin Brothers duo, passed away in Nashville after a battle with pancreatic cancer. Louvin and his brother Ira are widely recognized as the originators of the pure, honest harmonies that permeate and define country music to this day. Ira Lovin died in an automobile accident in 1965. R.I.P. Charlie.
The Ugly
Cher pissed over Oscar snub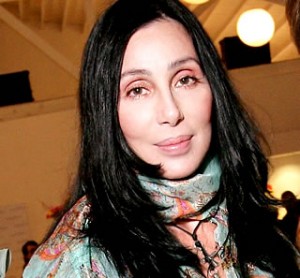 The sweet nectar of her Golden Globe win for Best Song turned to sour grapes as soon as Cher realized her song, You Haven't Seen The Last of Me for the movie Burlesque was passed over for an Oscar. She tweeted thusly: We didn't get a nomination 4 best song! That sucks! Diane's song is so beautiful! It's hard to understand how u win the Golden Globe 4 BEST SONG & not even get nominated by the OSCARS? Cher, Cher, Cher ¦. SNAP OUTTA IT!
Ryan Murphy pissed over KoL snub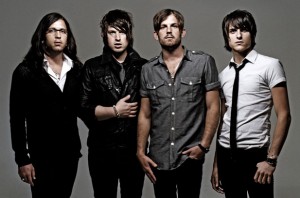 Oy vey. Here's another bitter tale of rejection. When Kings of Leon passed up the opportunity to have their songs featured on Glee, the show's creator, Ryan Murphy, reacted in a way that was less than age appropriate. In an interview with The Hollywood Reporter he seethed, F**** you, Kings of Leon. They're self-centered a**holes, and they missed the big picture. They missed that a 7-year-old kid can see someone close to their age singing a Kings of Leon song, which will maybe make them want to join a glee club or pick up a musical instrument. Chill, dude. A 7-year-old not hearing a rousing rendition of Sex on Fire is hardly the end of the world.
Miscellany