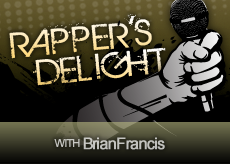 Well it's been quite a journey, friends, but here we are"the last chapter of Rapper's Delight" and I hope you've enjoyed it as much as I have. As the wise and luminous Lupe Fiasco puts it, though, "the show goes on." On second thought, maybe he's not really all that wise but he definitely has a way with words. I know you're probably broken up and thinking "how on earth will I find out about OurStage hip hop, random themed playlists and upcoming album releases now?" Well I've got you covered! Here's the skinny on some things to keep an eye on for the rest of 2011:
Rock The Bells: Headlined by Wu-Tang in its debut year, this West Coast festival has become a hip hop staple. In 2006, fortunately, the festival expanded to include cities outside of So Cal and even hit five international stops in 2008. This year's lineup has a few names you might recognize: Nas, Common, Raekwon, Ghostface, Black Star, DOOM, Immortal Technique and many, many more. If you live near California, New York City or Boston, find a way to get to this festival.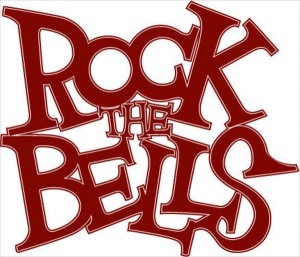 Watch The Throne: This mysterious collaborative album between Kanye West and Jay-Z was rumored (again) to be released last week through Def Jam, but July 4th came and went. HOV tore himself away from the Yankees on July 8th to play the album in full for a handful of reporters. Initials reviews are in the duos favor. According to MTV, Kanye described it as "very dark and sexy," "real dirty, fucked up, hardcore stuff'" and also "luxe and definitely high class." Regardless of your feelings on Kanye and Jay-Z, you have to admit it's intriguing. Let's just hope the rest of the album is better than "H.A.M."
Blackout! 3: Not a lot needs to be said about this one. Given the solid delivery in Blackout! and Blackout! 2, any Meth or Redman fan is going to want to check this out. And if you're not sold on this legendary duo's musical collaborations, maybe another viewing of How High is in order instead.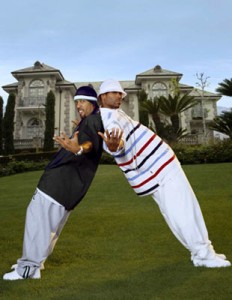 Tha Carter IV: Originally announced to released with Rebirth as a double disc album, Tha Carter IV is getting its own release this August. Unless, of course, it gets pushed back yet again. As Lil Wayne so eloquently puts it, "Tha Carter IV deserves Tha Carter IV." While Lil Wayne can certainly be hit or miss, we're just as excited about the guest rappers on the album as we are for Weezy himself: Tech N9ne, Rick Ross, Kanye West and Corey Gunz for example. Plus, the single "6 Foot 7 Foot" is pretty damn good.
Legendary Weapons: This came out of left field, but the Wu-Tang Clan is releasing a new "compilation" album on the 26th. We're not really sure how it's a compilation, since all of the tracks are new, but we're pretty excited anyway. While Chamber Music wasn't our favorite Wu production, it still delivered that old Wu sound and old Wu mindset. Legendary Weapons looks like it's of the same vein and is being released through E1 Music as well. Outside of Wu-Tang's crew, there'll be some guest appearances from Sean Price, Killa Sin, M.O.P. and more. We're just bummed that GZA and Masta Killa are still missing from the equation.
Last but not least, we've got a couple of recent OurStage releases to help hold you over. Yung Khan's Mortal Khan-Bat mixtape dropped in May"and you can download it for free here on DatPiff. Also check out E-Dubble's new single "Changed My Mind" below, as well as Young Duece's new video for "Impossible."