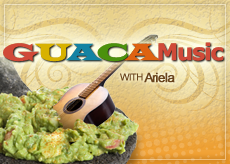 Are you in the mood for romance?
Valentine's Day is approaching and we think that there is no better time to talk about one of the most romantic music of all times: The bolero.
The bolero is a form of love song that originated in the 19th century and is still popular today. There are Mexican, Spanish and Cuban boleros, but they all share certain characteristics such as a slow-tempo and lyrics that often reflect themes of bittersweet, passionate, impossible or eternal love.
The best thing about bolero is that the lyrics resonate with all types of audiences. Just like a classic poem can make you think of someone special (even when it was written a few centuries ago) a good bolero can put you in the mood for romance anytime, anywhere.
Are you ready to fall in love with bolero?
Here on OurStage, we have some amazing songs that incorporate elements of the classic bolero. Take the song "Gone" by Karina Iglesias for example, a piece that the artist describes as a fusion of  Motown sounds with a tinge of a Latin bolero. Another interesting song influenced by bolero is "Luz de Luna" by Bett Butler, a modern combination of sounds that draws from progressive jazz, earthy blues, Brazilian music, and traditions of chamber music and art songs. For a more classic approach to bolero, listen to "El Amor Divino" by David Zambrano, an acoustic composition about a love that's true, deep and real.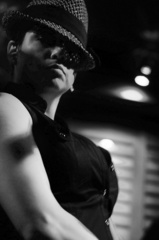 If you like these boleros, you'll surely appreciate the classic compositions of some of the best bolero writers of all times, such as Jose Alfredo Jimenez and Armando Manzanero. In honor of San Valentí­n, we have put together a list of the ten most romantic boleros of all times. Prepare yourself to be seduced by both the music and the lyrics of these lovable masterpieces:
What do you think? Did we miss any of your favorites? Let us know and don't forget to visit our Latin Channel to find some interesting Boleros that will make you want to serenade your loved one again and again. Felize San Valentí­n. ¡Provecho!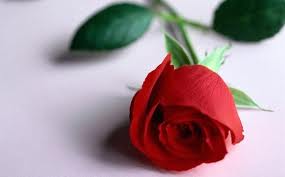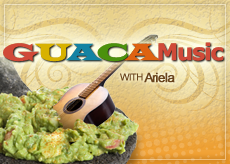 There are love songs and then there are canciones de amor.
No one can deny that singing about love is even more romantic when the lyrics are en español. Think about the phrase I love you versus Te amo"which one makes your heart melt faster?
You would be surprised to hear, however, that many Spanish love songs are actually about romantic misfortune. Past relationships, broken hearts and unreciprocated love are just a few of the themes that are found in many canciones.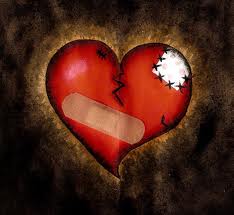 It wouldn't be fair to discuss Latin love songs without mentioning one of the most romantic artists on OurStage: Cristian Larrosa. This talented singer-songwriter from Argentina is capable of touching your soul by combining a variety of musical styles (think pop, jazz and rock, among others) with poetic lyrics and passionate themes.
Cristian began making music at the age of sixteen and, after years of writing songs for other artists, he launched his own production company called NeoMusic Productions. He released his first solo album in 2009.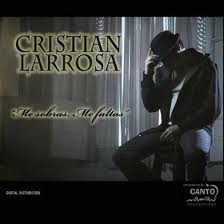 Cristian's first album can best be described as a collection of Latin pop songs and romantic ballads, all of them with a Caribbean touch. Among the most notable pieces is Me sobras, Me faltas, a modern Latin ballad with soft rock influence, that was was adapted and performed in English under the name of You're Plenty & Not Enough.
This effort was so acclaimed by the fans that Cristian released another album titled El inconciente de mi alma " featuring songs with a variety of guest musicians such as Alejandro Escobar and Daniel Patachon, among others " this past October.
Both of Larrosa's solo albums have been well received by the public and the critics alike. His song Me quedo contigo was highly praised by the OurStage community and made it into the Top 10 chart in the Latin Channel in June of 2010.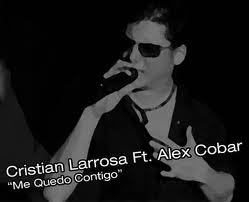 Feeling romantic? Surprise your significant other with an amorous serenata. Use this playlist with songs by Cristian Larrosa as an inspiration and surprise them by being a true Latin lover. ¡Provecho!