A funny thing happened when Don DiLego sat down to record a new album"he found he had written two.
The singer/songwriter who you likely know from his songs that have been featured on such television shows as Dawson's Creek and Roswell and various films has just released  the Western & Atlantic EP. Working with Colin Killilea (Pocketknife), Marwan Kanafani (City Breathing), Erik Olsen (DiLego's longtime writing partner), and Gregg Williams (Dandy Warhols, Sheryl Crow), the result is a stroll back to the Johnny Cash, Glen Campbell sound that intrigued DiLego as a child. Perhaps that's not surprising when you consider Rolling Stone dubbed him "alt-country's next poster boy."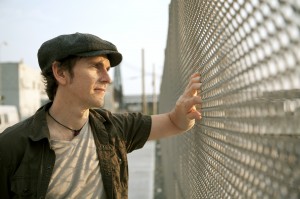 "Just this morning I was watching 'Walk the Line' [the 2005 biographical drama about] Johnny Cash," he said when asked about his decision to gather all the players in a studio and record Western & Atlantic live except for minimal overdubs. "It is only in today's era that having recorded everyone live [while the players are] together means anything. In the history of music, that was just the way you recorded things."
Not that DiLego is that far away from the roots of country. After all, he and musical partner Bree Sharp have a loyal following for their folk, alt-country duo Beautiful Small Machines. In fact, the duo's recent cover of a banjo version of MIA's "Paper Planes" was just selected as a Top 5 Pick of the Week by The Guardian of London. But in order to juggle his hectic musical schedule, DiLego will often use modern recording tools, like most other musicians, to finish a project. Perhaps the back-to-basics recording process for Western & Atlantic is what makes the early buzz around the EP so heartening.