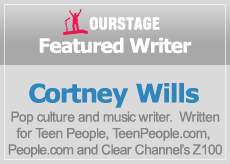 Move over Bieber¦there's a new batch of fresh-faced, super-kids coming for your crown, and they're packing some serious street cred.
In addition to breakout internet stars like The Astronomical Kid (14-year-old Brooklynite Brian Bradley), two other youngsters are taking the music industry by storm: Willow Smith (the 9-year-old daughter of Will and Jada Smith) and Daniel "Diggy" Simmons (the 15-year-old son of Rev Run).  Though it's hard to ignore the argument of nepotism with regard to Willow and Diggy's meteoric rise to fame, there's no question they are capitalizing on their genetic gifts and tenacious talent to launch their solo careers at an age when most kids are still thinking about a driver's permit, or in Willow's case, riding the big rides.
While young starlets are not a new trend"(think Miley Cyrus, Lindsay Lohan, Hilary Duff, Selena Gomez) both Willow and Diggy have bypassed the typical Disney-tinged, tween idol approach and gone straight to the big leagues. Neither of their singles, Diggy's "Oh Yeah" with labelmate Lupe Fiasco and Pharrell or Willow's "Whip My Hair" scream teeny bopper kid" pop. Instead, both hold court with the hottest hits on the pop charts, giving their older counterparts a run for their money (and likely an award or two).
Diggy signed with Atlantic Records in March of this year after his debut mixtape, The First Flight, hit his blog in December 2009, garnering critical acclaim most notably for freestyling over Nas' track "Made You Look."
He also inked a deal to rep AT&T in a national TV ad campaign, proving his star power is strong enough to hawk expensive PDA's to adults rather than lunchboxes and notebooks to kids. Diggy's latest mixtape, Airborne, released through Atlantic in September seems to serve as a tasty teaser while he continues working on his debut full length album.
But Diggy was well known to the American public before his recent success. The budding rapper, designer, blogger and entrepreneur first arrived in our living rooms at tender age of 10 when his family's hit reality show, Run's House, aired on MTV in 2005. It's not a stretch to see the musical prodigy (progeny) exploring a career in music considering his dad is legendary DJ, Rev. Run of Run DMC and his uncle Russell, heads up Def Jam"though Diggy claims no help from his dad or uncle in getting the deal with Atlantic.  Diggy's siblings including brother Jo Jo and older sisters, Angela and Vanes (from Rev. Run's first marriage to Valerie Vaughn) also carved their own careers from the success of the show"launching, in Jo Jo's case, a music career, while the sisters opted to start a shoe line, acting roles and star in their own MTV spin-off, Daddy's Girls.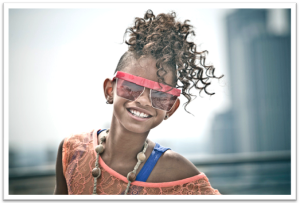 Willow Smith, on the other hand has been in the public eye seemingly from infancy, both as a style icon and as the daughter of  one of the most compelling couples in Hollywood. Willow began her acting career at age 8 alongside mom, Jada Pinkett-Smith in Madagascar 2 before showing off her musical talents with her simultaneously kid-friendly and adult smash single, "Whip My Hair."  Shortly after the single was leaked online in September, Willow signed with Roc Nation where label President, Jay-Z compared her to a young Michael Jackson.  The single has been so successful legions of young fans (and adults too) began making their own videos to the addictive tune. Willow's official video for the track, which was directed by Ray Kay (Beyoncé, Justin Bieber, Lady Gaga) and debuted on BET earlier this week, features some serious moves, guest appearances and one messy paint fight.
Rumors of a duet between Diggy and Willow seem inevitable. For the moment, we'll just have to enjoy their musical (and marketing) genius individually.
Cortney Wills is a pop culture journalist born and raised in Los Angeles, California. She has lived in LA, Chicago and NYC and enjoys all things entertainment.