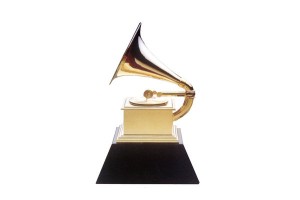 This past Friday, the 56th Annual Grammy Awards nominations were announced during the Grammy Nominations Concert Live!! Countdown To Music's Biggest Night which featured performances by Taylor Swift, Lorde, Katy Perry, Macklemore and Ryan Lewis.
Among the nominees were the above mentioned performers, along with a slew of others that you'd expect including Daft Punk, Zedd, Michael Bublé, The National, and Vampire Weekend. Check out the full list of nominations below. (more…)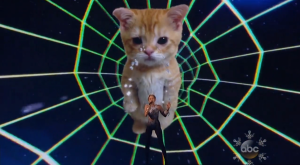 Judging from the mostly unfazed reactions of the winners accepting their awards, winning an American Music Award is roughly equivalent to having a stranger hand you a flower on the street: "Oh…thanks, that's nice."
After all, if you win an AMA, it's because a whole lot of fans voted for you. Which means you have a whole lot of fans. Which you already know. Winning means that at least one more of your millions of fans was more motivated to text or tweet their vote (I can't remember how it works, does it matter?) than at least one more of, say, Robin Thicke's fans.
This year's Least Emotional Award goes to Justin Timberlake, who took home three AMAs including Favorite Album (Soul/R&B), Favorite Male Artist (Soul/R&B), and Favorite Male Artist (Pop/Rock), and seemed increasingly bemused with each acceptance. The resulting complete lack of nervousness made for some of the best television of the night, particularly in accepting the Album award from Sarah Silverman, who had joked about a white Mickey Mouse Club member winning a Soul/R&B award over Rihanna. "That's the first time I've ever been racially profiled by a white woman," he said. It was also kind of a laff to see him singing along to his own song as he walked to the stage, after feigning an "OMG" moment with Taylor Swift.
Other entertaining moments included a rather sweet presentation of the completely-invented-for-ratings "Icon Award" to Rihanna by her mother, who exuded pride as she acknowledged that her daughter's road to success had been a bumpy one. The singer's acceptance speech ribbed her mother for mocking her "husky, man's voice" when she was young and just starting to sing. Timberlake made more hay from this particular moment, later doing an off-the-cuff impersonation of Rihanna's mom.
Macklemore, who along with his partner Ryan Lewis won Favorite Artist (Rap/Hip-Hop) and Favorite Album (Rap/Hip-Hop), had the only social or political message of the night during his acceptance, broadcast remotely from Florida, saying, "I want to acknowledge Trayvon Martin and the hundreds and hundreds of kids that are dying due to racial profiling and the violence that follows it. This is really happening [to] our friends, our neighbors, our peers, our fans, and it's time that we look out for the youth and fight against racism and the laws that protect it." It was brief, subtle, and though it stood out among the relative innocuousness of the evening, felt genuine, and was welcomed by the crowd.
Dave Grohl's appearance as a presenter, along with Joan Jett, was not totally surprising, but that he didn't take the opportunity to slam the apparent sidelining of rock and roll in the event was a little disappointing. He did express hope that the band with the big guitars would win the Alternative Rock award, and by that we guess he meant Imagine Dragons? Little did he know they would be the band with the big drums instead. Their performance featured a breakdown with each member pounding on drums of varying sizes. Anyway, they were among the most grateful for their win, and praised the two rock legends who presented their award.
Also amusing was Ariana Grande, who performed and won New Artist of the Year, and who apparently borrowed her red sequined dress from Jessica Rabbit. She was barely able to accept her award, navigating one stair for every two steps, before delivering an impressively speedy thank you speech, which she produced from her bodice.
Oh, how could I forget? Miley Cyrus delivered a non-controversial performance, backed only by a sad cartoon cat. I'm not sure which, but one of them was definitely lip-syncing. She also spent a little too much time on her faux-emoting during the song's breakdown, missing her cue for the next section and coming in, indeed, like a wrecking ball.
See the full list of winners below.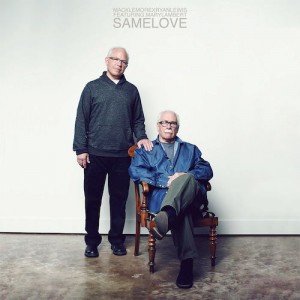 Seattle, WA based rapper and member of the 2012 XXL Freshman class Macklemore has made his stance on homosexuality known in a big way with his new track "Same Love."
The song, produced by constant collaborator Ryan Lewis and featuring vocals from singer (and OurStage artist) Mary Lambert, was released yesterday through the emcee's Soundcloud page. This isn't the first time that Macklemore has voiced his supported on the issue of gay rights. The rapper had previously appeared in a video for the organization Music For Marriage Equality, advocating for the legalization of same sex marriage in the state of Washington.
Macklemore isn't the only artist trying to effect change on hip-hop's homophobic tendencies. Rapper Murs made a few blog headlines earlier this week when he released the video accompanying his track "Animal Style." In the clip, Murs plays "Roderick," the love interest of Jonathan, wears a "Legalize Gay" t-shirt and kisses his male love interest in the video. And of course, the whole Frank Ocean thing doesn't really need to be mentioned at this point. You heard about all that, right?
Check out Macklemore's "Same Love" below.
Macklemore X Ryan Lewis – Same Love feat. Mary Lambert by Macklemore & Ryan Lewis