Take a look at this alley right here.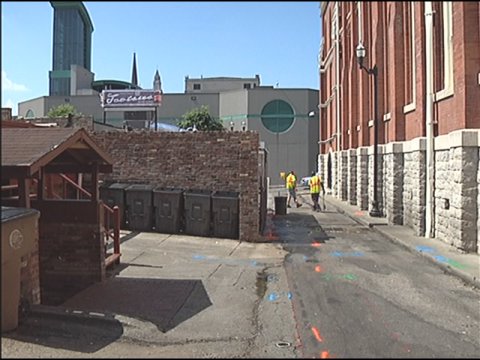 Unassuming, a little grimy and out of the way, it looks like any other alley in any city on the planet. Really, based on the surface features, what more can you say?
It's an alley.
But looks can be deceiving. This alley, as pedestrian as it looks, holds a bit of importance, at least in the history of country music. This particular stretch of concrete, found in Nashville, TN, runs alongside the famous Ryman Auditorium, perhaps better known as the home of the Grand Ole Opry, the most famous institution of country and western musical performance. The alley storied history comes from it's use as a designated safe haven for country music fans. Coming from the Ryman or one of the bars  along 4th and 5th avenue in Nashville, the alley was a place for folks to "whoop and holler". Revelers, intoxicated by the music and the libations they may have just consumed, could come out to this alley and make all the noise they wanted without really bothering anyone. And this alley, recognized as a historic location, is getting a facelift.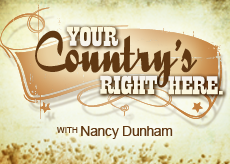 Mandy Barnett has an old soul.
How else to explain her devotion to great vocalists ranging from Patsy Cline to Linda Ronstadt and Connie Francis? And how else would she be able to masterfully record some of the best-loved songs of Patsy Cline while adding a few subtle twists to make them her own?
"I am not a writer. I'm a vocalist and an interpreter of classics," said Barnett by telephone from the Ryman Auditorium in Nashville just before she was scheduled to perform. "Whether it's the '40s, '50s or '60s, I'm really drawn to the classics in each genre."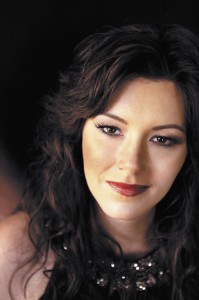 She does them proud, too, as evidenced by the critical and popular thumbs up reviews she has received for her albums and concertsplus her theatrical role in Always….Patsy Cline. It was her role in the two-woman show that tells the story of Cline and her devoted fan Louise Seger that prompted fans to ask her to record some of Cline's classics.
Barnett's new twelve-song album Sweet Dreams, released May 24, includes many of the songs Cline made popular plus a few other favorites including the Irving Berlin standards "Always" and "Strange."
Reinterpreting and recording such powerhouse songs is no easy task when you consider that most of the songs are ingrained in popular culture.
"We were trying to figure out how to breathe life into these songs," said Barnett of the recording session. "It's tough when you have someone like her that sings and interprets songs so beautifully. You want what you to do pay tribute to her but stand on its own."
Although some classic Cline songs such as "Walkin' After Midnight" and "Fall to Pieces" were recorded with the standard arrangements, Barnett is especially proud of other songs such as "Sweet Dreams" where tweaks made the songs more her own.
She credits producer Steve Gibson with working closely with her and the musicians to carefully polish the songs.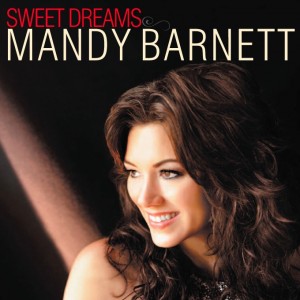 "He has been a very successful studio musician for many years now, and he's very respectful of the music," she said. "He brought a lot of great musicians to the table. I thought we were all really on the same page as far as the material. This was a very pleasurable record to make. It makes a big difference when you can record together [in the studio]. That really makes the most of it."
Of course, starting with some of the finest songs in the country catalog gave Barnett and the whole team a true advantage, she said.
"The good thing is that these are all really good songs, very well written," she said. "When you have that, you can do anything. It makes it so easy when the quality is so high."
Find out more about Barnett and the new album Sweet Dreams on the Ryman Web site.
The theatrical production Always…Patsy Cline will run Fridays, Saturday and Sundays from June 17 until July 24 at the Ryman Auditorium. For information, check here.