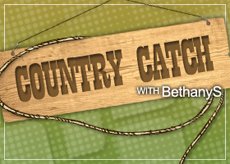 With a name like Chase, he better run fast because soon enough everyone will be on the tail of this talented singer-songwriter. Boston's Sam Chase is a crooner, writer, producer and guitarist whose originality is garnering huge success on OurStage. His melodic voice and introspective lyrics are perking up the ears of all those who hear this talent. Having earned invaluable knowledge and a knack for producing at Berklee College of Music, Sam independently recorded and produced his debut album Songs for Someone which showcases his refined his song-writing skills.
One particular song that seems to be catching people's attention is Chase's OurStage hit "Nebraska." In it, his undeniable guitar talent shines through as his fingers effortlessly fly over the strings. His voice and lyrics are the perfect accompaniment to make this tribute to that special someone mentioned in his album title truly genuine. Fire up your engines and get ready for a hot pursuit because this is one fast-rising star! Catch him while you can by checking out his fanclub!
Earlier this week, I wrote a blog about what country music is all about. Now I'm putting my money where my mouth is. The tracks on this playlist are not only fun and meaningful, they cover all the different tempos and topics that make country music so great! Some are upbeat and simple" just right for a car ride through the backwoods, or the long commute home on the highway. Other songs  really make you think about what's important in life, as all art should. Even if you're a little bit rock and roll, you should try some country on for size. Don't be shocked if you find you actually LIKE it!