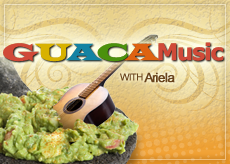 What could be better than one Puerto Rican artist who mixes Latin sounds with urban music?
The answer is simple: TWO Puerto Rican artists.
We are talking about Domino Saints, a pop duo from San Juan, Puerto Rico who happen to rock OurStage's Latin Channel, and whose style is a fusion of dancehall, bomba, reggae and other Latin grooves. Just ask OurStage Latin fans and you'll understand why the pair's rock star vibe is hard to resist.
It's no surprise that Domino Saints has been in the top ten charts several times"they've been collecting successes since the release of their self-titled debut album in late 2009. That year, they were featured as the Latin iTunes Single of the Week and were chosen as winners in the 16th Billboard World Song Contest with their smash hit Buenos Dias San Juan. A year later, they worked on a second album that turned out to be more even more popular. Their smash hit Ahora es Ahora won them an Independent Music Award for Best Latin Song.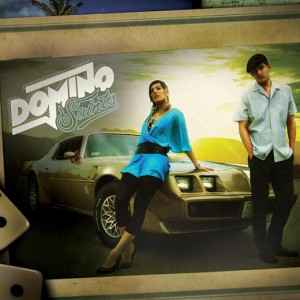 Can't wait to listen? Visit the duo's profile on OurStage and play Ahora es Ahora so you can hear for yourself why fans love Domino Saints's music. Another fan favorite is the aforementioned Buenos Dias San Juan, a mix of urban sounds from the Caribbean that makes you wish you were dancing the night away in Puerto Rico.
If you liked Ahora es Ahora and Buenos Dias San Juan, then you'll be happy to hear that Domino Saints is working on a new album to be released this year. Meanwhile, you can listen to them on our Latin Channel and enjoy this hot, danceable playlist. ¡Provecho!
If Domino Saints prove anything, it's that a lot of sound can come from just a few people. The duo, comprised of singer Giselle Ojeda and percussionist David Leal, infuse their dance music with contemporary trends and vintage textures that span several cultures. Nothing is off limits in this melting pot. Expect anything from time-honored Latin traditions like bomba and plena to island music like reggae and dancehall, old school funk and soul and new school reggaeton.
Domino Saints' Puerto Rican heritage is never more apparent than in their single, Buenos Dias San Juan, which won a Billboard World Songwriting Contest award and was featured as an iTunes single of the week. The song opens with guitars that nod to Isaac Hayes' Shaft and a burping horn section that leads into a raw bomba groove. Sung in Spanish, the lyrics may be obscured to Gringos, but the message comes through loud and clear"standing still is not an option. On the subversive, darker funk track Machiavelic, Ojeda sings, I've got a plan to take over the world / I'm gonna do it with music. Let's hope Domino Saints follow though on the threat.