Every day, somebody once told me, deserves its own soundtrack. So, according to Hollywood, does nearly every film. But unlike the old days when the Saturday Night Fever soundtrack became as popular as the movie, and films like Dirty Dancing and The Big Chill had soundtracks so successful that they spawned sequels, movie music rarely scales blockbuster heights anymore.
On the Billboard 200 album chart for the week ending January 21, Hollywood only had two albums in the Top 40"the soundtracks for The Twilight Saga: Breaking Dawn, Part 1 and Alvin and the Chipmunks: Chipwrecked. So did Florence and the Machine!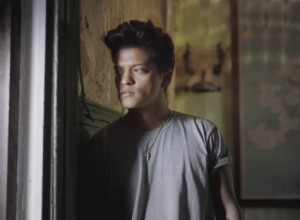 Unless the music is linked to the TV series Glee, chart traction is no longer guaranteed, not even for songs from the biggest blockbusters. Bruno Mars scored one of the few big movie hits of recent years with his Twilight Saga track "It Will Rain" (No. 3 on Billboard's Hot 100), which, astonishingly, was the first chart hit launched by the massively successful vampire franchise.
Nowadays, the studios and indie houses seem to use all of the best music in the movie trailers anyway. Better to hear a familiar pop song (say, Florence and the Machine's "Dog Days Are Over") selling a Julia Roberts rom-com (say, Eat Pray Love) than to have to sit through the millionth comic-relief/release oldie sing-along just as the main characters are triumphing over plot-driven (and driving) conflict.
Maybe I just don't see as many mainstream films as I used to back when Goldie Hawn, Bette Midler and Diane Keaton had their I-will-survive moment in The First Wives Club while singing "You Don't Own Me," but thankfully, the number of soundtrack sing-alongs have been waning in recent years.
Still, despite the dearth of hit soundtracks and Motown karaoke moments, music is alive and well in the movies. Here's how it's being best put to use these days.
1. To Wake Up Moviegoers: The Constellations' "Perfect Day" in Horrible Bosses. Not that anyone needed to be roused from slumber during what was a surprisingly smart and spry comedy, but for those who did doze off and missed the sight of Jennifer Aniston wearing next to nothing, this 2010 track (watch the video here) was the perfect wake-up bomb.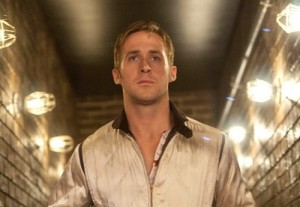 2. To Illuminate the Action": Desire's "Under Your Spell" in Drive. Just in case you didn't get that Ryan Gosling was digging Carey Mulligan in Drive (and the film didn't exactly, um, drive that point home before deciding that he would die for her), this song's opening lyric""I don't eat/I don't sleep/I do nothing but think of you"" told the entire love story in under twenty words. More than any film in my recent memory, Drive merges sound and vision so brilliantly that I don't think the movie would have been nearly as effective without its perfectly placed music.
3. To Reflect the Action: Richard Wagner's Tristan und Isolde in Melancholia. Who better than the man who wrote an entire opera cycle, Gotterdammerung, devoted to the twilight of the Norse Gods, to provide the backing track for a movie about the end of the world? I've always imagined that something by the nineteenth-century German composer would be playing in the background, via some invisible loudspeaker in the sky, when the end of days rolled around.
4. To bring on the waterworks: The National's "About Today" in Warrior. If you weren't moved, at least nearly driven to tears, by the family drama or the opening strains of the National's 2004 track, cued right after the brothers played by Tom Hardy and Joel Edgerton re-bonded in the mixed-martial-arts ring, then check the space where your heart should be. There might be something missing.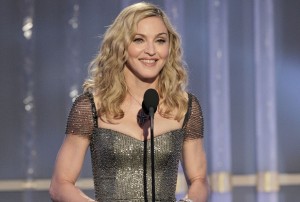 5. To score an award"or at the very least, a Top 40 hit: Madonna's "Masterpiece" in W.E. Its Top 40 prospects are grim, but the song Madonna wrote and sung for her second directorial effort is already a Golden Globe Best Original Song winner. Unfortunately, this is the end of its road to the Oscars. To be eligible for a Best Original Song Oscar nod, a tune must be composed specifically for the movie and appear in its body or be the first song that plays when the credits roll. "Masterpiece," alas, was the second credits tune. By saving the best for last, Madonna killed her Oscar chances. Better luck next film song!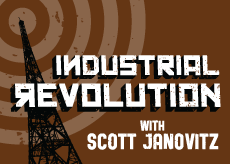 Ah, the soundtrack. The personal heavy-rotation staple or the CD that's keeping company with unlabeled mystery CD-Rs, the free magazine compilations or your friend's band's terrible demo"all filed somewhere after Misc. ˜Z'. You'd like to sell or toss them, but it was an awesome movie. And it does have that one great song you can't find on any other album.
Whether gold or garbage, if you have a couple of soundtracks in your collection, you are not alone. Film and television soundtracks have been a constant in a market that has seen many ups and downs, but which now seems to be on a steady decline. Record sales overall have now slipped beyond the point of reasonably being termed flagging and are really in full cardiac arrest. Yet music consumers continue to boost soundtracks into the solid sales stratosphere. At press time, there are six soundtrack albums among Billboard's Top 50 albums. This is a historical trend. Certainly, not all soundtracks sell. In fact, many fail dismally. But every generation has a few landmark, bona fide blockbuster soundtracks that top the charts, regardless of their contemporary sales trends. Since the '20s and '30s, when Charlie Chaplin began composing the scores to his hugely popular films, soundtracks have been in demand. In the last few decades, soundtracks to Hair, Grease, Saturday Night Fever, Back To The Future, Purple Rain, The Big Chill, Top Gun, Footloose, Dirty Dancing, Reservoir Dogs, Forrest Gump, Titanic, 8 Mile, and the biggest selling soundtrack ever, The Bodyguard, have sold millions of units each. Some have been so successful as to spawn sequels (Dirty Dancing, Trainspotting, Dazed and Confused, Juno). A sequel to a soundtrack, what will they think of next?
These albums and the films they accompany are truly cultural moments, for better or worse. Multiple and diverse factors have contributed to their success, but in any case, they struck a chord in the cultural consciousness. For the fan, the soundtrack to a film or show has always been a way to extend the positive emotional charge they got from the overall experience. The best of these albums offer that emotional connection, along with exclusivity (unavailable material), and a cohesive flow that makes them worth revisiting. But how do we account for their continued sales power in a time when the public is not just tightening the collective belt, but in fact being weaned off the concept of having to pay for music at all?
A look at some recent best-selling soundtracks gives a hint: Glee, Twilight, High School Musical¦ yes, indeed, the answer lies with the tweens. This crowd not only feels the emotional connection to their favorite movies and shows more intensely than other demographics might, but they also remain blissfully, crucially unconcerned with cost. All they have to spend money on in this world are CDs, books, posters, etc. These are not luxury buys for them. They are the important things, and they are all purchased for them. Thus they have no need or interest in pirated material.
In our increasingly media-saturated and obsessed culture, it will go on like this. The greatest media successes will be those that achieve¦wait for it¦synergy. The book, the movie, the soundtrack, the lunchbox and the bath towel" the combination of these things builds interest into passion into phenomenon. The comparatively measly CD of (yawn) a band's songs just can't compete. The big studios and record companies are catching on.